Cash Pop

(South Carolina) Lottery Results & Winning Numbers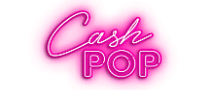 Next draw date not updated
Latest

Cash Pop

Winning Numbers & Jackpots
| | |
| --- | --- |
| | |
| | |
| | |
| | |
| | |
| | |
| | |
| | |
| | |
| | |
Cash Pop

Hot & Cold Numbers
Show Results From Last
Draws
Cash Pop

Quick Pick Numbers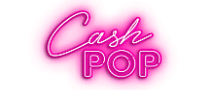 Next draw date not updated

If you want some more lottery thrills, South Carolina has something to offer you. Try your luck with the new game Cash Pop. No strict format, an extensive prize matrix, and the overall chances of winning at an impressive 1 in 15 are the benefits that true gamblers can't resist experiencing.

$1 Wager (with winning odds in the right column)
$2 Wager (with winning odds in the right column)
$5 Wager (with winning odds in the right column)
$10 Wager (with winning odds in the right column)
$5
1 in 31
$10
1 in 31
$25
1 in 31
$50
1 in 32
$7
1 in 75
$14
1 in 90
$35
1 in 105
$70
1 in 105
$10
1 in 105
$20
1 in 105
$50
1 in 120
$100
1 in 120
$15
1 in 180
$30
1 in 150
$75
1 in 150
$150
1 in 150
$20
1 in 270
$40
1 in 225
$100
1 in 180
$200
1 in 180
$25
1 in 630
$50
1 in 450
$125
1 in 300
$250
1 in 240
$50
1 in 2,250
$100
1 in 2,250
$250
1 in 2,025
$500
1 in 1,350
$100
1 in 4,125
$200
1 in 4,125
$500
1 in 4,125
$1,000
1 in 4,125
$250
1 in 15,000
$500
1 in 15,000
$1,250
1 in 15,000
$2,500
1 in 15,000
As we have already said, Cash Pop has a very flexible structure, as your win depends directly on your wager and your gambling intuition. That is
why there are no multipliers for this game.
None of them can match this varied and exciting format. Rate the
lottery odds
, define your budget, and decide
how many tickets to purchase
.
Cash Pop Drawing Schedule
If you are a devoted player of Pick 3 and Pick 4, it will be easy to remember the time when Cash Pop took place in South Carolina, as the schedule is the same. Work on your lottery strategy, pick your lucky numbers, or turn to the lottery numerology predictions, and enjoy the game twice a day except for Sunday when there are no midday draws.

|   | Midday Draws (Monday-Saturday) | Evening Draws (Monday-Sunday) |
| --- | --- | --- |
| Draw Time | 12:59 p.m. (Eastern Daylight Time) | 06:59 p.m. (Eastern Daylight Time) |
| Sales Stop | 12:45 p.m. (Eastern Daylight Time) | 06:45 p.m. (Eastern Daylight Time) |
The Biggest Cash Pop Winners and Jackpots
Cash Pop is fun and relaxing but not million-promising! It will not make you incredibly rich, like famous lottery winners. The maximum you can get here is $2,500 at a $10 bet. That is why the Cash Pop jackpots never draw as much attention as Powerball, Mega Millions, or Palmetto Cash 5, and you can hardly find information about them on the official site. However, those who like this game never mind it. They just enjoy the atmosphere!
The lottery games are more for entertainment than for money. Though, if you want to go all-in, big jackpot games are waiting on the trusted online lottery sites we are sure to recommend!
Cash Pop Rules in South Carolina
Cash Pop is the newest SCEL game. Its first draw took place on January 17, 2022, and the South Carolina players liked its versatility and high winning odds. No doubt, this game is unlike classical lotteries, as the key principles and features are rather unusual:
You may enter this game if you are no less than 18 years old. This is traditionally the rule for the majority of US lotteries.
You choose numbers between 1 and 15, but their quantity is not limited. You can select one, three, five, or the full pack of numbers if you think it can increase your winning chances. Before playing, we recommend learning more about common ways of picking lottery numbers to expand your skills.
Only one number is drawn in the game. If it matches any of the chosen numbers, you win, no matter how many of them you selected.
There are four types of wagers available for this game. You can bet from $1 to $10, and the higher your stakes are, the bigger the prizes you can hit.
Cash Pop is a daily game, but there are no midday draws on Sundays. Well, this is a good chance to read several books about lotteries.
This is a SCEL-only game, but that doesn't mean you can't play it. If you visit South Carolina, you can play any local lottery and claim your prizes as well, though the taxation can be higher in this case.
If you are thrilled and want to experience Cash Pop as soon as possible, this short guide is for you:
Visit a SCEL retailer nearby to get a playslip or complete it at a lottery terminal.
Select the POPs or numbers you think are the luckiest. If you prefer to have your winnings guaranteed, mark the Cover All circle to pick all the numbers.
Define your wager and put a mark in Field 2.
Set the number of consecutive plays in Field 3.
Pay for your ticket. After that, it will be printed, and the potential prize amount will appear under the numbers you picked.
Wait for the draw and keep your fingers crossed!
As soon as the draw is over, you can see the winning number on the South Carolina lottery website. Besides, you can try the SCEL mobile app, ask a lottery retailer for a ticket check, or contact the Winning Numbers Hotline at 1-866-736-9819. Also, we would be glad to see you on our SC Cash Pop page. We share the latest results and tips on how to win a lotto prize!
South Carolina Cash Pop Payout and Taxes
We can't say collecting a Cash Pop prize is special in South Carolina. Still, you have 180 days to get it into your purse, and the claim options are the same as the other SCEL games imply. However, fewer words, more action! The instructions are right here for you.

Amount
How to Claim My Cash Pot Winning Amounts in South Carolina
$1 – $500

Many Cash Pop prizes can be claimed at participating South Carolina Lottery retailers. Even if they don't have enough cash, you get your check or money order, so it will be redeemed anyway.

Besides, you can claim small prizes by mail, and the order is simple. Just send your winning ticket to

SC Education Lottery,

P.O. Box 11039

Columbia, SC, 29211-1039

$501-$100,000

If you were happy to win a bigger prize when playing Cash Pop, just turn to the SCEL Claim Center in Columbia and provide the following documents:

the winning ticket signed on the back;
the completed Winner Claim Form;
any form of your valid photo ID.

When all the documents are ready, just call 803-253-4004 to make an appointment and stop by the address below.

Columbia Claims Center,

1309 Assembly Street

Columbia, SC, 29201
The lottery prizes in South Carolina may be taxable!
However, you don't need to worry a lot if you win Cash Pop. The prizes don't exceed $2,500. Federal and state taxes are withheld from amounts of $5,000 and more. Anyway, the winnings between $500 and $5,000 are a matter of reporting to the IRS, so be ready to complete the W-2G form. Nevertheless, we recommend bookmarking our
lottery payout and tax calculator
. This tool will come in handy if you win the lottery with the higher prizes.
Things to Know About Cash Pop in South Carolina
Depending on the set of numbers, you can bet $1, $2, $5, and $10. You can strive for bigger prizes if you bet more.
You must match only one number to win, even if you pick all 15 numbers.
The Cash Pop tickets must be paid in cash only.
You can't play this lottery until you are 18; otherwise, you will be fined.
The SCEL revenue from all the games, including Cash Pop, goes to support education across the state.
There are up to six consecutive draws available to you. Take all of them to stay in the game for three days or the whole week.
Advertisement
Note:

The lottery results on Lottery n' Go are not official. When playing the lottery, it is always advisable to verify your results with an official lottery agent before taking any further action. This is to ensure that you have correctly interpreted the results and that you are not about to make any rash decisions based on incorrect information.
We're doing our best to provide updated results every 1h. If you found any mistake, please report here.