Lotto

(Arkansas) Lottery Results & Winning Numbers
Latest

Lotto

Winning Numbers & Jackpots
| | | |
| --- | --- | --- |
| | | |
| | | |
| | | |
| | | |
| | | |
| | | |
| | | |
| | | |
| | | |
| | | |
Show Results From Last
Draws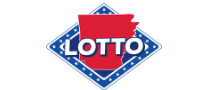 Next Draw
Saturday, Sep 30, 2023
Good news for you: Arkansas has finally waited for its Lotto! This traditional game offers prizes in eight tiers. The overall winning odds are estimated at 1 in 18.3. Join this exciting game to have plenty of fun!

| Match | Prize Amount | Odds % |
| --- | --- | --- |
| 6 | Jackpot (progressive, $250,000 minimum estimated) | 1 in 3,838,380 or 0.000026% |
| 5+ Bonus Number | $25,000 | 1 in 639,730 or 0,00016% |
| 5 | $1,500 | 1 in 19,386 or 0,0051% |
| 4+ Bonus Number | $500 | 1 in 7,754 or 0,013% |
| 4 | $25 | 1 in 485 or 0.206% |
| 3+ Bonus Number | $10 | 1 in 364 or 0,27% |
| 3 | $2 | 1 in 35 |
| 2+ Bonus Number | $3 | 1 in 47 |
As you can see, the prizes are worthy of your attention.
The progressive jackpot and other amounts could be a pretty addition to your budget.
So, spend a little time on preparation, learning
different lottery strategies
, and reading good
books about the lotto
. Good luck!
You don't have to decide whether to opt for a multiplier when playing Lotto in Arkansas or not, because there aren't any of them at all. However, gamblers like this game for its traditional format and a lot of thrills; besides, the lottery odds are not bad, we should say!
Still, some perfectionists may not be satisfied with the situation, and their desire to get more often leads them to reliable online lottery sites that offer even more thrills under safe conditions without lotto rigging. So, you can stay with Lotto or combine both options.
The Arkansas Lotto is on the list of twice-by-week games that are held in the middle of the week and on the weekend. So, five days a week, you are absolutely free to analyze lottery combinations, study the most common winning numbers, create the lotto prediction algorithm in Excel, or play other games!

|   | Wednesday | Saturday |
| --- | --- | --- |
| Draw Time | 09:00 p.m. (Central Daylight Time) | 09:00 p.m. (Central Daylight Time) |
| Sales Stop | 08:59 p.m. (Central Daylight Time) | 08:59 p.m. (Central Daylight Time) |
The Biggest Lotto Winners and Jackpots
The Arkansas Lotto jackpot is progressive, and the starting amount is considerable and equals $250,000. As we have already told you above, this is a new game, so the jackpot has remained untouched for the time being. The biggest prizes that the players managed to hit don't exceed $1,500, and they occur rather often, so we think speaking about them would be a long story.
Still, you may feel more inspired when reading about the highest jackpots in the history of the US lotteries! Also, we recommend knowing how the famous lotto winners reached their goals and became millionaires thanks to their winnings. You'll find plenty of insights to build your own success path.
We feel free to call the Arkansas Lotto the newest game, as its first draw took place on September 18, 2022. Logically, there have been no considerable alterations in its structure, and the rules set for the game are the following:
You must be at least 18 to purchase Lotto tickets and play the game.
The ASL offers a 6/40 matrix for this lottery. We recommend reading more about the Pick 6 strategy or remembering the six luckiest lottery numbers in advance.
You can play this game twice a week, and this schedule seems to be very convenient.
There is a Bonus ball that allows the players to win better prizes. However, the players don't pick them. It is drawn automatically when the game starts.
You can win prizes in eight tiers, and the minimum you can get here is $2.
The tickets are not available online, so you must purchase them at ASL's official retailers.
The rules for you to play Lotto in Arkansas are a piece of cake:
Visit a retailer nearby and ask for a game slip.
Select six numbers from 1 to 40. If you can't define the numbers you want to bet on, just let Quick Pick do it for you.
Don't think of the Bonus number for a while. It will be generated automatically within the draw.
Set the number of draws you are playing to enter later.
Pay for your ticket.
Have it printed, and then wait for the good news.
Waiting for the results is really exciting, and we think you may want to keep track in one of the following ways:
Visit the Arkansas Scholarship Lottery official site a few minutes after the draw.
Stop by any ASL-participating retailer and ask for your ticket to be validated.
Download the official Arkansas Lottery mobile app and benefit from the Ticket Checker option.
Contact the Winning Numbers Hotline at 501-682-4966.
We will also be glad if you join our page to see the results there. If you win the lottery, our in-depth guide on how to claim a prize will come in handy.
Arkansas Lotto Payout and Taxes
Every win is a great occasion! So, if it happens to you in Arkansas, it is time to collect your prize. There is a 180-day period for the players to get their money, so we are sure you will be on the line.

Prize
How to claim your prize
$1 – $500

Claiming small prizes is easy in Arkansas. Just turn to any Arkansas Scholarship Lottery and bring your winning ticket signed on the back with you.

Besides, the mailing is also up-to-date in this case. Your ticket, the Winner Claim Form, and a copy of your photo ID must be sent to

Arkansas Scholarship Lottery Claim Center

P.O. Box 3838

Little Rock, AR 72203

$500+

Claims for prizes under $1 million are also accepted by mail. However, if you want to have your big winnings redeemed for sure, make a personal visit to

Arkansas Scholarship Lottery Claim Center

124 W. Capitol Avenue

Little Rock, AR 72201
Some lottery prizes are liable for taxation in Arkansas!
The deductions from winnings under $5,000 depend on your personal tax liability. However, if you win more, 24% federal tax and 4.9% state tax will be subtracted at once before the payout. Anyway, our
lottery tax calculator
is always at your service, and you can use it to figure it all out.
Things to Know About Lotto in Arkansas
To play Lotto in Arkansas, you will pay $2 per entry.
You may pay with debit or credit cards when purchasing Lotto tickets. However, it's up to the retailers, so find out if your location accepts it.
You can buy tickets at the official retailer. There are no online sales.
The lottery drawings usually occur in Little Rock.
The Lotto jackpots are pari-mutuel, and if you are not the only winner, you will share your prize with the other lucky players.
Even if you are just a guest in Arkansas, you can play the in-house games as well.
The ASL Multi-Draw option refers to Lotto as well. You can be enrolled in up to 20 consecutive draws, which means playing for 10 weeks without buying tickets prior to each drawing.
Advertisement
Note: The lottery results on Lottery n' Go are not official. When playing the lottery, it is always advisable to verify your results with an official lottery agent before taking any further action. This is to ensure that you have correctly interpreted the results and that you are not about to make any rash decisions based on incorrect information.
We're doing our best to provide updated results every 1h. If you found any mistake, please report here.