Kaskada

(Poland) Lottery Results & Winning Numbers
Latest

Kaskada

Winning Numbers & Jackpots
| | | |
| --- | --- | --- |
| | | |
| | | |
| | | |
| | | |
| | | |
| | | |
| | | |
| | | |
| | | |
| | | |
Kaskada

Hot & Cold Numbers
Show Results From Last
Draws
Kaskada

Quick Pick Numbers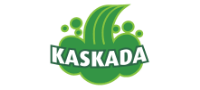 Next Draw
Sunday, Dec 03, 2023
To experience the unforgettable vibe that Central European lotteries provide, it's time to try your luck with Kaskada, a classy lotto game from Poland! Though the chances of winning are not estimated here, the engaging structure may provide a lot of fun without calculations.

| Match | Winning Amount |
| --- | --- |
| 12 | 250,000 PLN |
| 11 | 1,000 PLN |
| 10 | 25 PLN |
| 9 | 8 PLN |
| 8 | 2 PLN |
The format and the rules of Kaskada are very simple, and the lack of multipliers makes this game even more distinct.
As the prizes are available in five tiers, it may seem quite enough for many players who keep entering this lottery regularly.
However, if you like various add-ons, you can always add some thrills to your gambling by visiting reputable online lottery sites. Enjoy the games with the highest jackpots ever won, and believe in your luck!
If you are looking forward to playing Kaskada, the time when its sweepstakes are held is what you need right now. Fourteen draws in a week are available to you. You can play twice a day, from Sunday to Saturday, and experiment with various quantities of lottery tickets. Though lotto games are fun, play responsibly to avoid any gambling addiction!

|   | Midday (Every Day) | Evening (Every Day) |
| --- | --- | --- |
| Draw Time | 02:00 p.m. (Central European Time) | 10:00 p.m. (Central European Time) |
| Sales Stop | 02:00 p.m. (Central European Time) | 10:00 p.m. (Central European Time) |
The Biggest Kaskada Winners and Jackpots
On the one hand, the Kaskada jackpot is not very big. The first prize is 250,000 PLN (around $60,000). On the other hand, these winnings are rather impressive, and the lucky players who manage to hit this sum happen very often.
On the lottery's official website, there is a list of over 400 winners. So, we will tell you about the five recent hits in the table below.

| Name | Location | Amount | Date |
| --- | --- | --- | --- |
| Unknown | Ustronie Morskie | 250,000 PLN | May 22, 2023 |
| Unknown | Węgorzewo | 250,000 PLN | May 11, 2023 |
| Unknown | Online Win | 250,000 PLN | February 14, 2023 |
| Unknown | Sosnowiec | 250,000 PLN | February 8, 2023 |
| Unknown | Oława | 250,000 PLN | February 3, 2023 |
Kaskada is one of the lottery games that is overseen and provided by Totalizator Sportowy, a Polish lottery company supervised by the Ministry of Finance. The principles of Kaskada are very clear, so it is very easy to remember them:
The law in Poland is very strict on gambling. That is why players can only enter any game if they are at least 18 years old.
The game offers an intriguing structure with two sets of numbers and 12 balls in each of them. The whole set of numbers is between 1 and 24.
The sets of Kaskada numbers are generated automatically. You don't need to pick anything on your own.
You win if at least eight numbers in one of the two sets match. You need all 12 matched numbers in a single set to hit the jackpot.
All the Kaskada prizes are fixed. The maximum you can win is 250,000 PLN, and the smaller prize is 2 PLN, equal to the ticket price.
The game is held twice a day, on weekdays and weekends.
Kaskada can be played both with physical tickets and online!
If paper tickets are preferred, follow these instructions:
Visit any Lotto branch and ask a retailer for a game slip.
Define the number of plays you are going to play in advance.
Pay for your ticket and wait until it is printed.
On your ticket, you will see the numbers from 1 to 24 divided into two sets. You win if there are eight or more numbers matched.
Save your ticket and wait for your happy draw!
For those who prefer to play the lottery online, the steps are different:
Open the Play division on the Kaskada page.
Set "Subscribe now" if you want your tickets to be bought automatically. Then, choose "Confirm and Play" in the drop-down window.
When you pay for your ticket, the numbers will appear. Now, you are in the game!
There are various ways for Kaskada players to keep in touch. So, here are the options for you to follow the results:
you will be notified in your account if you play online;
see them on the Lotto's official website;
download the Lotto mobile app and keep all the information at your fingertips; 
call the winning numbers hotline at 801-450-450;
watch the draws on TV.
Another way is to bookmark the Kaskada results page on our site. Also, you can install helpful lottery apps for Android and iOS.
Poland Kaskada Payout and Taxes
Though Kaskada winners are not rare birds in Poland, winning this lottery is always fun! Besides, the claiming order is very, very simple, so you can never be at a loss or miss your prize. Follow our instructions until the lottery ticket expires.

Amount
How to Claim My Kaskada Prize in Poland
1 PLN – 2,280 PLN

There are two ways for you to claim any of these amounts:

Claim them at any lottery points nearby.
Visit any Totalizator Sportowy branch to receive your winnings at the cash desks.

Please note that you must provide your ticket to claim the prize, as it is the only proof of your participation in the lottery.

2,280 PLN and over
For bigger prizes, stop by any Lotto branch. There are 17 of them in Poland. There, you must also provide your data to collect your winnings.
Online winnings

Any prizes of 2,280 PLN or less will be deposited automatically into your gaming account after you receive a notification about your win.

If you were lucky enough to hit more, contact any of the lottery offices and provide your photo ID. The money will be transferred to your bank account as soon as your claim is processed.
If you hit any of the lower-tier Kaskada prizes, then relax, as there are no tax withholdings from the sum of 2,280 PLN in Poland.
However, the jackpot in this game is taxed, though the deductions are small; only 10% of your winnings are subtracted.
Things to Know About Kaskada in Poland
The Kaskada tickets are rather cheap, as you will pay just 2 PLN per entry.
There is a pool of 1,352,078 tickets drawn in each Kaskada play!
You can purchase tickets at the lottery terminals as well.
You don't need a winning claim form to collect your winnings in Poland.
The Multi-Draw option is on in Poland as well! So, you can be enrolled in up to six consecutive plays and enjoy three days of Kaskada middays and evenings!
Advertisement
Note:

The lottery results on Lottery n' Go are not official. When playing the lottery, it is always advisable to verify your results with an official lottery agent before taking any further action. This is to ensure that you have correctly interpreted the results and that you are not about to make any rash decisions based on incorrect information.
We're doing our best to provide updated results every 1h. If you found any mistake, please report here.