Kabala Chau Chamba

(Peru) Lottery Results & Winning Numbers
Latest

Kabala Chau Chamba

Winning Numbers & Jackpots
| | | |
| --- | --- | --- |
| | | |
| | | |
| | | |
| | | |
| | | |
| | | |
| | | |
| | | |
| | | |
| | | |
Kabala Chau Chamba

Hot & Cold Numbers
Show Results From Last
Draws
Kabala Chau Chamba

Quick Pick Numbers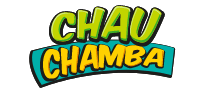 Next Draw
Tuesday, Sep 26, 2023
Kabala Chau Chamba Prizes and Odds
If you want to spend an engaging evening in Peru, Kabala Chau Chamba will always make you feel energized! This classical lotto game is very popular across the country, and the odds of winning prizes estimated at 1 in 13 contribute to the gusto you may feel when making an entry!

| Match | Winning Amount | Odds% |
| --- | --- | --- |
| 6 | Jackpot S/150,000 (minimum guaranteed) | 1 in 3,838,380 or 0.00003% |
| 5 | S/500 | 1 in 18,816 or 0.005% |
| 4 | S/20 | 1 in 456 or 0.2% |
| 3 | S/2 | 1 in 32 |
| 2 | Free Ticket | 1 in 6 |
In fact, there are no typical multipliers when it comes to playing Kabala in
Peru
. However, there is a great option called
Chau Chamba
that implies entering the secondary game with the numbers that were picked for the next draw. Try to match all six numbers again, as the prize is impressive:
S/5,000 per month for 20 years!
There are also prizes for matching 5, 4, or 3 numbers, but the top one is really tempting!
If you seek ways of increasing your chances, start by learning the Pick 6 method or other lottery strategies. Also, you can take advantage of the lotto predictions and our helpful tools, for example, the lottery odds calculator, the lottery dream numbers tool, and others.
Kabala Chau Chamba Drawing Schedule
Kabala Chau Chamba is held three times a week on even days. Keep closer to the website or the TV screens in the evening, as that is when you'll know if you'll win the lottery!

|   | Tuesday | Thursday | Saturday |
| --- | --- | --- | --- |
| Draw Time | 10:00 p.m. (Peru Time) | 10:00 p.m. (Peru Time) | 10:00 p.m. (Peru Time) |
| Sales Stop | 08:50 p.m. (Peru Time) | 08:50 p.m. (Peru Time) | 08:50 p.m. (Peru Time) |
The Biggest Kabala Chau Chamba Winners and Jackpots
Kabala Chau Chamba Rules in Peru
Kabala Chau Chamba is among the most popular Peruvian lottery games. Its first draw took place on October 24, 1996, when La Tinka SA, the country's gambling operator, added it to the list of its thrills. As the game is based on a traditional lottery format, its principles are very distinct:
The minimum legal age for gambling in Peru is 18, so play responsibly!
The game offers a 6/40 format, which is the most popular for lotteries around the world.
The prizes range between a jackpot with a guaranteed minimum of S/150,000 and a free ticket. You win if you match 6, 5, 4, 3, or 2 numbers.
For more winnings, you may enter Chau Chamba secondary play and hit a prize of S/5,000 per month for 20 years and some other prizes.
The Lottery takes place three times a week in the evening.
You can play Kabala Chau Chamba only if you are within Peru's borders. Nevertheless, on reliable lottery sites, you'll find international games played all over the world.
Online play is available for this Peruvian lottery!
The devoted players prefer playing Kabala Chau Chamba with physical tickets, as they can manage their bets on their own. For them, the steps are the following:
Stop by any retailer to ask for a Kabala Chau Chamba playslip.
Pick six numbers between 1 and 40. Check out the six luckiest lottery numbers and the most common winning combinations. The Quick Pick will do as well!
Mark Chau Chamba to confirm you are ready to pay extra money for this.
Set the number of consecutive draws.
Place your bet, keep your ticket closer, and good luck!
If you would like to make an online entry, just visit the Lottery site and follow the instructions there.
We admit your desire to know the results of the game as soon as possible, so the Lottery provides various options for you:
visit the official site;
subscribe for emails and receive the latest news and results after each draw;
download the official mobile app to have the best gambling on your phone screen.
We take care of you as well, so our Kabala Chau Chamba results page is at your service around the clock.
Peru Kabala Chau Chamba Payout and Taxes
The Kabala Chau Chamba prizes differ, but winning them is a real joy. In Peru, you have just 180 days (for the majority of prizes) or 90 days (for winnings S/1,000,000 and over)  to collect the lotto prizes. Also, you should generate the QR code of your winning ticket at the official site. We will give you all the recommendations you may need.

| Amount | How to Claim My Kabala Chau Chamba Prize in Peru |
| --- | --- |
| S/1 – S/1,999 | You can claim these prizes at participating retail outlets across the state. Also, these prizes can be charged to your balance.  Make sure your ticket is safe and sound, as it is your only bearer instrument. |
| S/2,000- S/1,000,000 | These amounts are claimed through bank transfer. You should provide an account number to deposit and your identity document. |
| S/1,000,000 and over | Only the main office of La Tinka SA in Lima can redeem big prizes, so contact its authorities to make an appointment. You have only 90 days to get your winning money. |
| Online winnings | The prizes up to and including S/5,000 are deposited into the players' accounts. All the bigger amounts imply your personal claim. |
The lottery winnings in Peru are liable for taxation!
The state tax law imposes deductions of 10% state tax on any lottery prizes of S/19. For Kabala Chau Chamba, it means that all the winnings except the lowest-tier prize will be taxed.
Things to Know About Kabala Chau Chamba in Peru
A Kabala play will cost you S/2. To increase your winning chances and win a Chau Chamba play, just add another S/1.
Kabala Chau Chamba prizes are paid out as cash lump sums only.
If you win both the Kabala main draw and Chau Chamba play, your prizes are summed up.
If you win when playing online, your prize will not expire!
If you want more plays without thinking about ticket purchases, you can opt for 2, 6, 8, 12, or 16 consecutive draws. Online gamblers can also subscribe to future plays and enjoy their undisturbed gambling.
Advertisement
Note: The lottery results on Lottery n' Go are not official. When playing the lottery, it is always advisable to verify your results with an official lottery agent before taking any further action. This is to ensure that you have correctly interpreted the results and that you are not about to make any rash decisions based on incorrect information.
We're doing our best to provide updated results every 1h. If you found any mistake, please report here.