Lottario Early Bird

(Canada) Lottery Results & Winning Numbers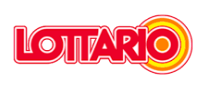 Next Draw
Saturday, Jun 03, 2023
3


Days

5


Hours

39


Minutes

59


Seconds
Latest

Lottario Early Bird

Winning Numbers & Jackpots
| | | |
| --- | --- | --- |
| | | |
| | | |
| | | |
| | | |
Lottario Early Bird

Hot & Cold Numbers
Show Results From Last
Draws
Lottario Early Bird

Quick Pick Numbers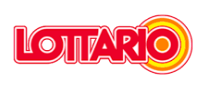 Next Draw
Saturday, Jun 03, 2023
3


Days

5


Hours

39


Mins

59


Sec
If you can't decide whether you're an early bird or a night person, a couple of Lottario draws will help you find the correct answer! This unusual Ontario game with prizes in 8 tiers, the chances of winning at 1 in 5.8, and the opportunity to win even more if you buy tickets earlier may become your true gambling adventure.

| Match | Winning Amount | Odds % |
| --- | --- | --- |
| 6 | Jackpot (progressive, $250,000 minimum estimated) | 1 in 4,072,530 or 0.000024% |
| 5+Bonus Number | $10,000 | 1 in 678,755 or 0.00014% |
| 5 | $500 | 1 in 17,862 or 0.0056% |
| 4+Bonus Number | $30 | 1 in 7,145 or 0.014% |
| 4 | $10 | 1 in 386 or 0.26% |
| 3+Bonus Number | $5 | 1 in 290 or 0.34% |
| 3 | $4 | 1 in 24.1 |
| Bonus Number | 1 Free Play | 1 in 8.1 |
If you're seeking the
cheapest lottery tickets
, you've found them right now.
You'll pay just $1 per play and participate in two drawings simultaneously, the Main Draw and the Early Bird Draw.
Use this double chance to win and try to increase the probability of getting a prize. Take advantage of our helpful tools:
We have plenty of tools that will help you succeed. Stay with us and go ahead with your prize!
To win an extra $50,000, you can play with the add-on feature called ENCORE. Add $1 to your wager, and you will be enrolled in a bonus game that provides 22 ways to win; just match the numbers left to right or right to left in the exact order!
Lottario Drawing Schedule
The game implies an unusual schedule, which is kept in mind by all the experienced players. The Lottario draws are held on Saturday night, and the pools close right when the winning numbers are about to appear. However, if you buy your tickets before 11:59:59 p.m. on Friday, you enter the Early Bird Draw automatically and can win an extra $50,000 with the same numbers!

|   | Every Saturday |
| --- | --- |
| Draw Time | 10:30 p.m. (Eastern Standard Time) |
| Sales Stop | 10:30 p.m. (Eastern Standard Time) |
If one drawing a week is not enough for you, visit the reliable lottery sites in Canada and join other exciting games!
The Biggest Lottario Winners and Jackpots
As the Lottario jackpot starts at $250,000 and grows until somebody hits it, we can say it is rather considerable. And the happy winners agree with this, as the sums are overwhelming sometimes!
For example, Albert from Mississauga became a millionaire after a striking win in May 2022 that brought him over $2 million. Albert, a retired decorator, said that Lottario is his favorite game, and he still can't believe he's a winner after many years of devoted playing. Maybe the Law of Attraction helped him win the lottery, or he chose his lucky numbers. We are sure you can reach a goal too. Just experiment with different lottery strategies and believe in your luck!
Read some facts about Albert and the other Lottario winners in the table below.

| Name | Location | Amount | Date |
| --- | --- | --- | --- |
| Albert | Mississauga | $2,197,927 | May 21, 2022 |
| Hughie | London | $1,375,578 | October 20, 2021 |
| Wayne | Omemee | $2,520,863 | May 12, 2021 |
| Charles | Gravenhurst | $1,053,794 | June 26, 2020 |
Lottario is one of the oldest jackpot games provided by Ontario Lottery Corporation and Gambling (OLG), an operator that provides thrills of various kinds within the borders of the province. The lottery was introduced in 1978, and its structure and schedule have undergone some changes. Today, the following principles matter:
Players can only enter Lotario if they are at least 18 years old.
A 6/45 format was established for the game. The Bonus number is drawn by the computer when the draw takes place.
There are two types of draws, which are called Main Draw and Early Bird Draw, and you can enter both of them with the same sets of numbers, placing a $1 bet. The second one is available for tickets bought before Friday midnight.
The prizes range between jackpots and free play.
The jackpot is progressive and starts at $250,000.
You can win an impressive extra prize by adding ENCORE.
Lottario is a weekly game held on Saturdays.
The OLG games can be played only on the territory of the province.
If you want to try your hand, this Lottario playing guide is for you:
Stop by any OLG retailer to ask for a playslip.
Pick six numbers between 1 and 45. The Quick Pick option is available here, so you can rely on the computer.
Add ENCORE by setting a mark in the appropriate box.
Choose and mark your type of Combination play if necessary.
Give your playslip a thorough check.
Hand your playslip to the retailer, wait till it is printed, and just wait for good news!
To see the winning numbers as soon as possible, turn to the Lottario page on the official site or download the mobile app to check your ticket. You can also stay with us!
Canada Lottario Payout and Taxes
Our congratulations to the winner! Please note that the prizes must be redeemed within a year. Try not to miss the period because lottery tickets expire. Below, you can find a list of claiming options for your choice.

Amount
How to Claim My Lottario Prize in Canada
$1 – $1,000

These prizes are usually redeemed at the OLG retail locations. The winnings can be collected in cash or as a transfer to your debit or credit card. However, some retailers may not have enough funds to redeem your amount, so find out before your visit.

For a proper claim, your ticket must be validated. Just find any OLG terminal and do the following:

Scan your ticket via the terminal to see if you are a winner.
Wait till the terminal prints your Customer Receipt.
Hand it to the retailer and get your money.

$1,000 and more

Online claims are the most convenient and quick way to collect your bigger winnings. Just submit it through the claiming page, wait till your request is processed, and then you'll receive an invitation to the OLG office. Depending on your amount, you will be asked for an interview or just receive your check.

The owners of OLG.ca accounts can receive their winnings collected in their OLG wallets. For this, they must complete and provide an online Lottery Prize Claim Declaration (LPCD) form. The operator works with the claim for 3-5 days, and if there is no extra information required, the money is transferred.

If you want to claim your prize by mail, you need some more paperwork. Sign your ticket on the back (make a copy of it for your own record), print an LPCD and fill it out, attach a copy of any form of your photo ID, and then send it all to

OLG Prize Centre,

P.O. Box 130

31 Adelaide Street East

Toronto, ON

M5C 2J1

These claims are usually processed within 6–8 weeks, and we suppose you don't want to wait for so long. So, visit a retailer, submit an online claim, or call 1-800-387-0098 to get a list of convenient claiming options.
You don't need to pay state or federal taxes if you win in Canada!
However, if you have some obligations, including child care support, the debts will be subtracted from any prize of $1,000 or more.
Things to Know About Lottario in Canada
When buying a Lottario ticket, you pay $1 for two chances to win. ENCORE will cost you another $1, and the Combination Play wagers provide more variants.
There is an option called Combination play, that allows the players to win extra prizes. In this case, you may choose 5, 7, 8, or 9 numbers. Though you pay more for this feature, it becomes even more exciting with Combinations!
The numbers drawn in Combination play are Quick Pick only!
The Multi-Draw option is available here! You can opt for up to 26 consecutive draws and enter every play for six months without thinking of buying tickets!
Advertisement
Note: The lottery results on Lottery n' Go are not official. When playing the lottery, it is always advisable to verify your results with an official lottery agent before taking any further action. This is to ensure that you have correctly interpreted the results and that you are not about to make any rash decisions based on incorrect information.
We're doing our best to provide updated results every 1h. If you found any mistake, please report here.