Bucko

(Canada) Lottery Results & Winning Numbers
Latest

Bucko

Winning Numbers & Jackpots
| | | |
| --- | --- | --- |
| | | |
| | | |
| | | |
| | | |
| | | |
| | | |
| | | |
| | | |
| | | |
| | | |
Show Results From Last
Draws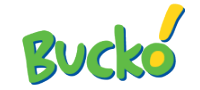 Next Draw
Wednesday, May 31, 2023
Atlantic Canada knows good gambling, and the Bucko Lottery is an example! Though the overall odds of winning are estimated at 1 in 116, and it may seem rather low, the players are still astonished at the variety of prizes and the add-on options that can let anybody win even more!

| Match | Winning Amount | Odds % |
| --- | --- | --- |
| 5 | $20,000 (fixed jackpot) | 1 in 749,398 or 0,00013% |
| 4 | $100 | 1 in 4,163 or 0,024% |
| 3 | $3 | 1 in 119 or 0.84% |
Before playing, consider that the lottery odds estimated in the table are based on the minimum bet. To boost your chances of getting a prize, you can experiment with different quantities of lotto tickets and take advantage of game add-ons.
Some lottery players like fixed prizes; in this case, they know what they are striving for. However, others dream about the highest jackpots in the world and prizes that can be increased. If you are there, Bucko offers this opportunity right for you! The first add-on is called TAG, which may let you win up to $100,000! You can pick six digits for an extra $1, and if they form a single number in the exact order, you get the coveted prize.

| Match | Prize Payout |
| --- | --- |
| 6 | $100,000 |
| Last 5 digits | $1,000 |
| Last 4 digits | $100 |
| Last 3 digits | $20 |
| Last 2 digits | $10 |
| Last 1 digit | $2 |
Learn the most common winning combinations and remember the six luckiest digits that can help you reach a goal.
Bucko Combo Prizes and Odds
The second opportunity to become even richer playing Bucko in Canada is the Combo. The feature is based on matching numbers in all three lines you complete for your entry. You don't need to match all 15 numbers in this case; eight or even fewer of them can be quite enough to get something good!
The overall chances of hitting any Combo prize are 1 in 4.5. To prepare for the drawing at your best, read about lottery strategies or create a lotto prediction algorithm in Excel.

| Match | Winning Amount | Odds % |
| --- | --- | --- |
| 8+ | $1,000 | 1 in 29,515 or 0,0034% |
| 7 | $75 | 1 in 2,678 or 0,037% |
| 6 | $20 | 1 in 329 or 0.3% |
| 5 | $5 | 1 in 58 |
| 4 | $1 | 1 in 15 |
| 0 | A Free Bucko ticket | 1 in 8 |
Those $20,000 and even some more winnings can become yours every day. Don't miss the draw if you see signs of your soonest win. Bucko takes place seven times a week late at night, so if you are a night person, you know how to have fun and perhaps get money!

|   | Every Day |
| --- | --- |
| Draw Time | 11:30 p.m. (Atlantic Time) |
| Sales Stop | 11:30 p.m. (Atlantic Time) |
The Biggest Bucko Winners and Jackpots
Thanks to TAG and Combo, you can win extra prizes besides the jackpot within the same draw. That is why the winners whose stories are released on the official site are often happy about the amounts exceeding the top prize!

| Name | Location | Amount | Date |
| --- | --- | --- | --- |
| Anne Ellsworth | Charlottetown, Prince Edward Island | $20,005 | April 4, 2023 |
| Michael Knudson | Charlotte County, New Brunswick | $19,996 | March 21, 2023 |
| Darryl Gosse | St. John, Newfoundland and Labrador | $20,005 | March 12, 2023 |
| Mary Burden | Happy Valley-Goose Bay, Newfoundland and Labrador | $21,000 | September 9, 2022 |
| Walter Mark | Tantallon, Nova Scotia | $20,000 | September 8, 2022 |
Bucko is one of the lotteries belonging to the Atlantic Lottery Corporation. This government-regulated organization provides gambling in Atlantic Canada, which is formed by four provinces: Prince Edward Island, New Brunswick, Newfoundland and Labrador, and Nova Scotia. As for Bucko, it is played and provided according to the following principles:
You must be 19 or older to enter the game or claim your prize.
Bucko is based on the 5/41 matrix, and you can win in only three main tiers. The Pick 5 strategy and knowing the lottery combinations may help you succeed.
There is also a Combo play that may bring you more money if you match numbers on all three lines.
A TAG number is also drawn within each play to bring the winners up to $100,000.
All the Bucko prizes, including the jackpot, are fixed.
The game takes place every night, the whole week through.
You can play Bucko within the jurisdictions where the Atlantic Lottery Corporation operates.
The tickets are available online, so you can play Bucko along with your favorite games on the top-recommended lottery sites!
If you still prefer playing in-store, this guide is for you:
Visit any ALC-participating retailer for a Bucko ticket.
There are three lines in the game slip. Pick five numbers between 1 and 41 in each of them.
Add TAG if necessary. It can be played up to 10 times on each Bucko game slip.
Set the number of plays you are going to enter in advance.
Check all your numbers and place your bet.
Keep your ticket in a safe place, as we feel you will need it soon!
If you play online, the following steps must be taken:
Create an account on the ALC's official website.
Go to the Play Online division and choose Bucko from the list.
Complete all the fields that seek your numbers and options.
Set up a subscription for the future draw if necessary.
Pay for your ticket.
Wait till your wager gets the "completed" status in your account history. It means you are in the game!
Besides, you can download the Atlantic Lottery mobile app and play right there!
The options for following the results of Bucko's past draws are quite obvious. Visit the ALC website, keep track of the mobile app, subscribe to the winning emails in your account, or just join our Bucko results page.
Canada Bucko Payout and Taxes
You have the whole year to collect any of your Bucko winnings, though the players usually don't wait for so long. If you need an in-depth guide on how to claim a lottery prize, we are there for you!

Amount
How to Claim My Bucko Prize in Canada
$1 – $250
You can claim these winnings at any ALC official retailer. As some of them are authorized to redeem prizes up to $500 and sometimes even up to $999, it would be better to figure out all the possibilities beforehand.
$250-$9,999

Prizes of this amount can be claimed at any Bank of Nova Scotia (Scotiabank) in Atlantic Canada or in person at the Atlantic Lottery's Head Office in Moncton, New Brunswick. In this case, you must submit an online claim form that will be processed in 14 days.

Mailing is also available for these prizes. Please prepare the following documents:

your winning ticket;
a copy of your primary ID or two copies of your secondary ID;
a paper containing your current address, email address, or phone number.

All this must be mailed to

PO Box 5500,

922 Main St.,

Moncton, N.B., E1C 8W6

The claims provided by mail are usually processed within 6–8 weeks, so have some patience until the turnaround is over.

If you win any prize within the range online, it will be deposited into your player's account.

$10,000 and over
If you win big playing in-store or online, contact the ALC at 1-800-561-3942 to arrange your claim.
Congratulations, as the lottery prizes are not liable for taxation in Canada! However, withholdings may follow if you owe childcare support here.
Things to Know About Bucko in Canada
A Bucko ticket with a three-line entry will cost you $1. If you want to enter TAG, Combo, or both, you pay an extra $1 for each.
You can't submit an online prize claim form if you verified your ticket through the Lottery terminal; it is available only if you check it on a mobile device or on the official site. If the terminal is used, then you must call the Customer Care Center at 1-800-561-3942 for more details about your claim.
The majority of winning claims fall on Mondays and Tuesdays. So, you must wait longer on these days or just arrange another date for your claim.
There is a liability limit of $100,000 for the Bucko top prize. If it is hit by up to five winners, each of them receives the full jackpot of $20,000. However, if there are more lucky guys, the pool of $100,000 is shared between all of them equally.
You can choose from 2 to 10 consecutive Bucko draws and play for up to 10 days!
Advertisement
Note: The lottery results on Lottery n' Go are not official. When playing the lottery, it is always advisable to verify your results with an official lottery agent before taking any further action. This is to ensure that you have correctly interpreted the results and that you are not about to make any rash decisions based on incorrect information.
We're doing our best to provide updated results every 1h. If you found any mistake, please report here.