Lotomania

(Brazil) Lottery Results & Winning Numbers
Latest

Lotomania

Winning Numbers & Jackpots
Lotomania Draw Date
Winning numbers
Jackpot

4
7
16
22
24
33
34
36
42
43
44
47
50
58
74
81
82
88
94
95

6
11
21
23
27
39
41
45
59
67
69
74
76
77
78
83
85
89
91
92

5
7
13
15
16
19
21
22
25
33
37
43
65
70
73
78
93
95
96
98

6
8
14
18
19
34
46
48
49
51
53
60
64
67
70
72
90
94
96
99

5
9
15
16
19
33
42
44
46
49
51
55
56
60
63
67
69
82
85
91

1
2
6
10
18
21
22
25
35
41
47
57
59
60
68
70
79
82
85
93

1
8
12
19
33
34
42
45
50
51
53
60
73
74
77
91
92
95
96
98

13
26
34
35
37
38
44
46
53
54
55
58
63
73
74
81
89
90
91
97

15
16
18
28
29
30
34
42
43
46
53
60
63
77
79
81
85
89
90
94

4
7
13
15
16
18
19
27
28
35
46
61
73
74
75
78
83
84
87
94
Lotomania

Hot & Cold Numbers
Hot Numbers
1
7
13
15
16
28
34
45
25
51
53
60
63
74
68
81
85
82
96
94
Cold Numbers
2
10
18
11
19
20
22
23
26
29
52
39
44
50
47
58
70
71
73
92
Show Results From Last
Draws
Lotomania

Quick Pick Numbers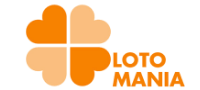 Next Draw
Monday, Sep 25, 2023
Lotomania Prizes and Odds
Lotomania is a great chance to feel the true gambling vibe of Brazil! The winning odds are estimated to be high, and the eventful structure and prizes in seven tiers look very inspiring. Moreover, you can win even if you match no numbers at all!

Match
Winning Amount
Odds %
20 (1st bracket)

45% of the prize pool

R$500,000 (minimum estimated jackpot, progressive)

1 in 11,372,635 or 0.000008%
19 (2nd track)
16% of the prize pool
1 in 352,551 or 0.0002%
18 (3rd track)
10% of the prize pool
1 in 24,235 or 0.004%
17 (4th track)
7% of the prize pool
1 in 2,776 or 0.03%
16 (5th track)
7% of the prize pool
1 in 472 or 0.2%
15 (6th track)
7% of the prize pool
1 in 112 or 0.89%
00 (7th track)
8% of the prize pool
1 in 11,372,635 or 0.000008%
Unfortunately, there are no chances of winning any extra amounts beyond the main draw, as
there are no multipliers.
However, you can increase your chances of getting a prize by choosing a
Surpresinha option
that allows you to choose more than fifty numbers. It's a really good opportunity if you want to
win the lottery
!
Lotomania Drawing Schedule
Lotomania is held three times a week, on weekday evenings. With this schedule, you have all the opportunities to combine your gambling with reading lottery books, analyzing the most common winning numbers, and other daily routines.

|   | Monday | Wednesday | Friday |
| --- | --- | --- | --- |
| Draw Time | 08:00 p.m. (Brasilia Time, UTC -2 to -5) | 08:00 p.m. (Brasilia Time, UTC -2 to -5) | 08:00 p.m. (Brasilia Time, UTC -2 to -5) |
| Sales Stop | 07:00 p.m. (Brasilia Time, UTC -2 to -5) | 07:00 p.m. (Brasilia Time, UTC -2 to -5) | 07:00 p.m. (Brasilia Time, UTC -2 to -5) |
If you missed the drawing day but
sense that you will win the lotto soon
, visit
reliable online lottery sites
. They offer safe, reliable, and promising games with big jackpots. We have a list for you, so don't waste time searching for them; just join!
The Biggest Lotomania Winners and Jackpots
The biggest Lotomania jackpot we managed to learn about is R$41,253,202. The amount was hit in March 2013, but unfortunately, we don't know the name of the lucky player or the place where the ticket was sold.
If you want more inspiring stories, read about famous lottery winners. They became millionaires thanks to effective lotto strategies and confidence in their victory. You can be the next lucky one; just rely on your luck and act!
Lotomania Rules in Brazil
Lotomania is a lottery that has been run by CAIXA Loterias, an agency from Brazil. The game is rather popular here, as the rules and principles are very simple:
The minimum legal age for players is 18.
The lottery format implies your choice of 50 numbers out of 100. However, only 20 numbers are drawn here.
You can win prizes in 7 tiers, including 20, 19, 18, 17, 16, and 15 numbers, or none of them.
About 43.35% of the Lottery proceeds go toward prize payouts.
The Lotomania jackpot rolls over and has no cap. However, it is shared between all the winners in case there are a few of them.
The game is played three times a week.
There are no ways to play Lotomania and other CAIXA games if you are not in Brazil.
Lotomania tickets and draws are available online!
To enter Lotomania with a physical ticket, just do the following:
Visit a CAIXA retailer to get your gameslip.
Pick 50 numbers ranging between 01 through 99 and 00. If you choose less, the system will select the remaining numbers automatically.
Decide on your game's strategy. Surpresinha implies the choice of all the numbers for higher chances, while Teimosinha lets you play 2, 4, or 8 draws in advance with the same bet.
Pay for your entry, keep your ticket closer, and wait till the draw is over!
You can also purchase Lotomania tickets online. For this, visit Loteriasonline by Caixa, pick the numbers on the field, and follow the instructions concerning the payment and your following actions. You see, it is much easier here.
Right after the draw, you can see the winning numbers on the CAIXA official site and in the mobile app if you were late for the TV broadcast. Bookmark our resulting page for more convenience.
Brazil Lotomania Payout and Taxes
If you plan to indulge in some good gambling, know that a win can occur! That is why you may need information on how to claim the lottery prize, and we will be glad to provide it for you.

Amount
How to Claim My Lotomania Prize in Brazil
R$1 – R$2,112

For collecting these amounts, you can visit any CAIXA-participating retail outlets or the Lottery branches. Be ready to provide the winning ticket to establish ownership and your right to claim the winnings.

Please note that here, the so-called gross prize is mentioned. It means that this amount is the money won minus the tax imposed on winnings, so consider it when choosing your claiming option.

If you hit your prize in this range playing Lotomania online (on the CAIXA official site or in the official app), you can receive it at a Lottery unit, at any CAIXA agency, or at Mercado Pago in the form of a transfer.

R$2,112 and over

These amounts are claimed at CAIXA branches only. Besides, you must provide the following documents:

your winning ticket;
proof of identity with the CPF;
your winning bet receipt (original only);
a 6-number redemption code.

The redemption code is generated on the CAIXA Portal and is valid for 24 hours, so don't waste time when claiming!

If you have an account on the CAIXA Loterias portal, you can also generate a QR code instead of a bet receipt and a redemption code. In this case, you have just 60 minutes to claim your prize.
The lottery prizes in Brazil are liable for taxation,
and a 13.8% income tax is imposed on all lottery winnings. However, the amounts are announced after taxes, so you get your money as it is, without any further deductions.
Things to Know About Lotomania in Brazil
It is not expensive to purchase Lotomania tickets in Brazil, as you pay just R$3 per entry.
If there are no winners on the 7th, the prize is accumulated for the subsequent contest, which is the first bracket. All the other tiers' amounts are accumulated in the respective prize pools.
The Lotomania prizes under R$10,000 are paid out immediately. If you win more, just wait for two business days.
All the winnings are paid out as lump sums only.
More than half of the CAIXA Loteria proceeds are earmarked for social development in Brazil.
Lotomania offers up to eight consecutive draws to make your entertainment even more continuous.
Advertisement
Note: The lottery results on Lottery n' Go are not official. When playing the lottery, it is always advisable to verify your results with an official lottery agent before taking any further action. This is to ensure that you have correctly interpreted the results and that you are not about to make any rash decisions based on incorrect information.
We're doing our best to provide updated results every 1h. If you found any mistake, please report here.