Buy Lotto 6/49 Turkey Tickets Online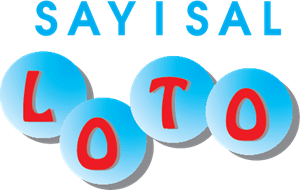 Sayisal Loto 6/49 Review
Turkey is a large country, and they have a long tradition when it comes to lotteries. In this article, we will focus on Sayisal Lotto, a national game that has been around since 1996.
The lottery offers a simple single-drum concept famous in the industry. It is both exciting and straightforward, which is why the game is popular throughout the country. Keep reading our Turkish Lotto 6/49 review to discover other details!
How to Buy Sayisal Loto 6/49 Tickets Online
The hard part is to find where to buy Sayisal Lotto tickets online. A limited number of providers offer them, which is why you need to invest time and effort when discovering a place where to buy it.
Once you find an eligible operator, it all comes down to registering on that website and completing a purchase. During the purchasing process, select the desired numbers and how many tickets to buy. Finally, complete the transaction with the desired payment method.
How to Play Sayisal Loto 6/49 Online
Turkish Lotto offers a single-drum formula with 49 balls in the drum. During the session, the host will draw seven numbers. 
Six of them are the main numbers, and you need to guess them all to win the jackpot. The final one is a bonus number, and it will only participate in deciding who won the second prize. Even if you are a beginner, it is easy to understand the game's rules.
Odds of Winning Sayisal Loto 6/49
The concept that Sayisal Lotto uses is applied by other national lotteries, such as Canada Lotto 6/49. These games offer identical jackpot winning odds of 1:13,983,816.
As for the Turkish Lotto, there are six prize tiers.
Here is an overview of a complete odds of winning chart:
| Requirement | Odds of winning |
| --- | --- |
| 6 | 1:13,983,816 |
| 5+1 | 1:2,330,636 |
| 5 | 1:55,492 |
| 4 | 1:1,033 |
| 3 | 1:56.7 |
| 2 | 1:8.3 |
When Is the Sayisal Loto 6/49 Drawing?
You will find that Turkish Lotto has three drawings per week. The days are Monday, Wednesday, and Saturday, and the time is always the same – 20:30 CEST. You can watch all the draws live on national television.
Sayisal Loto 6/49 Payout Chart
Turkish Lotto has a guaranteed jackpot fund of TRY 1.2 million. The main prize cannot be lower than that, and it can only rollover three times. Once it achieves the rollover maximum, if no one wins it, the entire sum is distributed to secondary prizes. The fact that even the third prize can be a very handsome sum because this rule is incredibly tempting.
Here is a detailed payout chart:
| Requirement | Odds of winning |
| --- | --- |
| 6 | TRY 1.2 million (minimum) |
| 5+1 | TRY 500,000 (approximately) |
| 5 | TRY 200,000 |
| 4 | TRY 2,000 |
| 3 | TRY 100 |
| 2 | TRY 10 |
Sayisal Loto 6/49 Taxes
At this moment, there are no taxes applicable on lottery winnings in Turkey. If you are a Turkish resident, you get to keep the entire prize to yourself. However, if you are a foreigner, check our tax calculator. If your country imposes a lottery tax, you might be subject to paying it there.
Sayisal Loto 6/49 History
We can trace the history of the Turkish Lotto back to 1996. That is when the Milli Piyango National Lottery Administration launched this game. 
The official name in Turkey is Sayisal Lotto. Since the word "Sayisal" means numerical, the association that this is a lotto played by choosing numbers is evident. The lottery did go through several format adjustments over the years, but it remained extremely popular.
Biggest Sayisal Loto 6/49 Jackpots in the History
It wasn't always the rule that the jackpot can only rollover three times. In 2008, Sayisal Lotto's grand prize reached 6.86 million TRY ($1.8 million). It is still the biggest reward in the game's history, and the current rules don't allow players to win prizes that are that high. Before the rules were changed, another couple won 6.5 million Turkish Liras ($1.6 million) in 2009.
Sayisal Loto 6/49 FAQ's
How to Play Sayisal Loto 6/49 from Outside Turkey? Is It Legal?
While it is legal to play Sayisal Lotto from outside Turkey, it is necessary to find an online provider offering this lottery. If you do that, it is easy to purchase tickets over the web.
What Are The 7 Most Common Numbers in Sayisal Loto 6/49?
The most common lottery numbers in Sayisal Lotto includes 38, 18, 1, 17, 16, 26, and 40. It is interesting to note that number 38 was drawn on 186 occasions and is the most frequent one in this lottery.
What is the deadline for buying Sayisal Loto 6/49 tickets before the drawing?
The drawing times for Sayisal Loto 6/49 are Monday, Wednesday, and Saturday at 8:30 PM CEST. Although we didn't find exact information, you can probably purchase draw tickets for a session an hour or two before it starts.
Sayisal Loto 6/49 – Is It Worth Playing?
The biggest problem with Sayisal Lotto is that it is not easy to purchase it online. If you happen to be traveling through Turkey (or living there), you can buy tickets easily. The game offers an attractive and straightforward concept with tempting prizes. Due to the jackpot rollover rules, the secondary prizes can be impressive, which is why you shouldn't hesitate to try this game