Buy Loto Quebec 49 Canada Tickets Online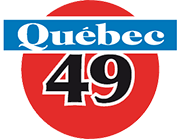 Loto Quebec 49 Review
Loto Quebec 49 has a long history, with its first draw dating back to 1997. The game has thousands of regular players because of the single-drum concept and exciting prizes. It offers a well-known format that you can get used to quickly. Read our Loto Quebec 49 to learn additional details about this platform!
How to Buy Loto Quebec 49 Tickets Online
Here is a step by step guide on how to purchase Loto Quebec 49 tickets:
Visit the official website or find a reliable lottery provider offering this game.
Choose the desired numbers or go with a random feature to randomize them. You can also use systems and other advanced plays.
Purchase tickets with the desired payment method and wait for the drawing session
The cost of a single ticket is $1 per line.
How to Play Loto Quebec 49 Online
Only a single drum participated in Loto Quebec 49 drawing. The drum contains 49 balls marked with numbers from 1 to 49.
The first six drawn balls are the primary numbers, and they decide the jackpot and several other reward levels. Once those numbers are pulled out from the drum, the bonus number is drawn from the same pot. That number decides the winners of two prize tiers.
Odds of Winning Loto Quebec 49
You will need to beat the odds of 1:13,983,816 to win the jackpot. Those odds are identical to Canada Lotto 6/49 because the lottery uses an identical concept. Furthermore, the reward levels are almost identical, too.
The overall chances of winning a prize are 1:32.3. Here is an overview of your odds per level:
| Requirements | Odds of Winning |
| --- | --- |
| 6 | 1:13,983,816 |
| 5+B | 1:2,330,636 |
| 5 | 1:55,492 |
| 4 | 1:1,033 |
| 3 | 1:56,7 |
| 2+B | 1:81,2 |
When Is the Loto Quebec 49 Drawing?
Loto Quebec 49 has drawings two times per week. The drawing days are Wednesday and Saturday, and drawing time is always 10:30 PM.
Loto Quebec 49 Payout Chart
The minimum jackpot fund in Loto Quebec 49 is $2 million, and the prize can be shared between multiple players. This is also a capped jackpot, and the maximum sum you can win. As for the other rewards, they are decent but not nearly as impressive as the grand reward.
Here is a detailed overview of the payouts in this game:
| Requirements | Estimated Prize |
| --- | --- |
| 6 | Jackpot ($2 million fixed amount) |
| 5+B | $75,000 |
| 5 | $750 |
| 4 | $75 |
| 3 | $10 |
| 2+B | $5 |
Loto Quebec 49 Taxes
The local authorities decided that there will be no tax on lottery winnings on Loto Quebec 49. Whatever you receive, you will get the total sum, and the lottery promises lump sum payments. If you play from a foreign country, this won't save you from paying taxes there if applicable.
Loto Quebec 49 History
Did you know that this is one of the longest-running regional lotteries in Canada? The history of Loto Quebec 49 goes back to 1997 when the first drawing session was organized. It didn't take long for the entire country to join and accept this lottery, especially since the concept is similar to another national lotto. Today, this game enjoys a broad base of regular players, and its popularity only seems to be growing.
Biggest Loto Quebec 49 Jackpots in the History
The largest jackpot players can win in Loto Quebec 49 is $2 million since the lottery caps it at that sum. Since the grand prize is divisible, the sum might be smaller than that. However, multiple winners have taken home the entire $2 million sum, which made them real millionaires.
Loto Quebec 49 FAQ's
How to Play Loto Quebec 49 from Outside Canada? Is It Legal?
Loto Quebec is available in entire Canada, but also for players around the world. However, you will need to find a lottery provider offering this game.
What Are The 7 Most Common Numbers in Loto Quebec 49?
In the entire history of Loto Quebec, the most common numbers are 31, 1, 11, 13, 7, 27, and 40.
What is the deadline for buying Loto Quebec 49 tickets before the drawing?
The deadline for purchasing tickets is 10:30 PM local time, which means you can buy the tickets until the draw starts.
Loto Quebec 49 – Is It Worth Playing?
Loto Quebec 49 is technically a regional lottery, but it exceeds those restrictions with its generous prize funds. The single-drum concept is more fun with the bonus number, which is why beginners and experienced players both love this game. Finally, the ticket price is affordable, which means you shouldn't hesitate to give this lottery a chance!