Buy Joker Greece Tickets Online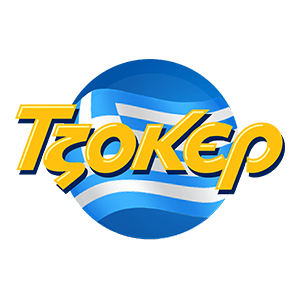 Greece Joker (τζοκερ) Review
Greece Joker (Tzoker) is a national lottery game established in 2008. From its founding, the prizes given crossed €713 million, which is impressive. It comes with a two-drum format and a guaranteed jackpot fund. You can participate in three draws per week, and that makes it particularly tempting. Read our Greece Joker review below to learn what else we discovered about this game!
Here is a quick guide to purchasing Greece Joker tickets:
How to Buy Greece Joker Tickets Online
Check the best lottery sites and find the ones offering this game.
Pick your favorite provider and register an account.
Deposit funds to the account to purchase Greece Joker tickets.
Make the number selection by following the lotto's rules.
If you want to buy a Greece Joker ticket, it will cost you €1 per line.
How to Play Greece Joker Online
Greece Joker uses what some could call an advanced two-drum format. Both drums equally matter for winning the jackpot, and the formula is 5/45 + 1/20.
Here is what that means – the first drum contains 45 balls, and five are drawn. The second drum contains 20 balls, and only one of them is pulled out from the drum. That means six numbers are drawn combined, and you need to guess all of them right to win the jackpot.
Greece Joker has eight prize tiers, and the joker number decides who won five of those reward levels.
Odds of Winning Greece Joker
The odds of winning the grand prize in Greece Joker stand at 1:24,435,180. Those are not particularly favorable, and they are just a bit better than those offered by Portugal TotoLoto. That means the jackpot won't be drawn frequently, which is why it often reaches whopping sums.
Greece Joker has eight prize tiers, and here is an overview of odds per level:
| Requirements | Odds of Winning |
| --- | --- |
| 5+1 | 1:24,435,180 |
| 5 | 1:1,286,062 |
| 4+1 | 1:122,176 |
| 4 | 1:6,430 |
| 3+1 | 1:3,133 |
| 3 | 1:165 |
| 2+1 | 1:247 |
| 1+1 | 1:53 |
When Is the Greece Joker Drawing?
Greece Joker draws are three times per week, which is quite common. You can watch drawings on Tuesday, Thursday, and Sunday at 9 PM CET (10 PM local time).
Greece Joker Payout Chart
Like many other national lotteries, Greece Joker has a secured jackpot fund. It can't be lower than €300K, and it is also transferable to the next round. The second tier is also variable, but all other rewards levels come with fixed prizes.
Check out the exact reward structure below:
| Requirements | Estimated Prize |
| --- | --- |
| 5+1 | Jackpot (minimum €300K) |
| 5 | €60,000 |
| 4+1 | €2,500 |
| 4 | €50 |
| 3+1 | €50 |
| 3 | €2 |
| 2+1 | €2 |
| 1+1 | €1.5 |
Greece Joker Taxes
If you play Greece Joker, you are subject to local lottery taxes. They are placed at 15% for all winnings from €100 to €500, and 20% if you win a higher sum. The only non-taxed amounts are those below €100. Those tax rates are quite harsh, especially if you are a foreign player that also has applicable lotto taxes in their country.
Greece Joker History
The history of Greece Joker goes back to 2008 when the national lottery operator called OPAP launched it. This is not the only product of this operator as they also offer Greece Lotto and other games.
From the year of founding, Greece Joker awarded over €713 million to its players. The game kept the original format, which is still equally creative as when the lotto was launched.
Biggest Greece Joker Jackpots in the History
The Greek law doesn't allow to publish the names of winners, so the majority stay in secret. However, we checked the numbers, and the biggest jackpot in Greece Joker was €19.2 million. It took months of transferring the jackpot fund to reach this sum, but we hope it was worth it for the lucky winner.
Greece Joker FAQ's
How to Play Greece Joker from Outside Greece? Is It Legal?
The Greek National Lottery provider accepts players from all countries. You can find Greece Joker to purchase online at premium online lottery vendors.
What Are The 7 Most Common Numbers in Greece Joker?
If you are wondering about the most frequent numbers drawn in Greece Joker, those include 37, 31, 34, 32, 13, 27, and 11.
What is the deadline for buying Greece Joker tickets before the drawing?
You have up to 30 minutes before each draw start to purchase the ticket. That puts the deadline at 8:30 PM CET (9:30 PM local time) on Tuesdays, Thursdays, and Sundays.
Greece Joker – Is It Worth Playing?
Greece Joker is an innovative and creative game concept that uses two drums. The focus is on the joker number, but that is how the lotto got its name. If you appreciate this format, you will love that you can try it in three sessions per week. Add to that the guaranteed jackpot fund and affordable ticket prices, and it is clear why players love this lottery.