Callie Rogers and Tracey Makin - Youngest Lottery Winners Ever
Can Their Stories Be More Different?
National lottery jackpot sums are usually huge, and most people haven't seen that much money in a single place in their lives. That's why it's a burden no matter how old you are, let alone if you are only 16 once you land the grand prize.
Two girls from the United Kingdom had the pleasure of winning over £1 million when they were only 16 years old. Despite sharing the same age, the stories about Callie Rogers and Tracey Makin are completely different. In this article, we discover more details about what happened with the youngest lottery winners ever!
Callie Rogers –Britain's Youngest Jackpot Winner
It was in 2003 when Callie Rogers was discovered as the youngest jackpot winner in entire Britain. Callie purchased the ticket while living in foster care, and was thrilled to discover she won. The winnings were £1,875,000, and that's the sum Callie took home because there are no lottery taxes in the UK.
For a teen in foster care, this was a huge sum of money. it doesn't come as strange that Callie was dreaming of a better life, but when you are 16, you might not have an exact idea of what that means. The only certain thing was she is going to quit the job as a checkout assistant paid £3 per hour.
Callie Rogers wanted to improve her appearance, so she started by purchasing make-up and clothes. She spent a fortune on famous brands but didn't stop there. Callie also wanted tattoos on her body, and she spent thousands of pounds on that, too. Finally, she got not one, but two breast augmentation surgeries. The estimation is all this cost her around £300K, but that's only the beginning.
As a lottery winner, you can finance your desire to travel to any destination. Callie wanted to see EuroDisney, so she went to Paris, and also visited Mexico. The total sum paid for those vacations was around £250K.
She didn't forget her family members and friends. According to what she revealed, she gave £190K to them, and not a single member paid that loan back (even those who profited more down the road).
Losing Control Under Pressure
It was obvious that Callie was overspending, but nobody could stop her now. She changed multiple boyfriends, and they all received expensive gifts from her. Callie revealed she spent over £100K on her dates, but she also spent £85K on sports cars.
The pressure was getting to Callie, and she wasn't the first of famous lottery winners to lose control. She couldn't handle the entire world of luxury without cocaine. Once Callie started doing drugs, she wasted £250K on them. That was over a million pounds already, which means she didn't have a lot left in her account.
Where Is Callie Today?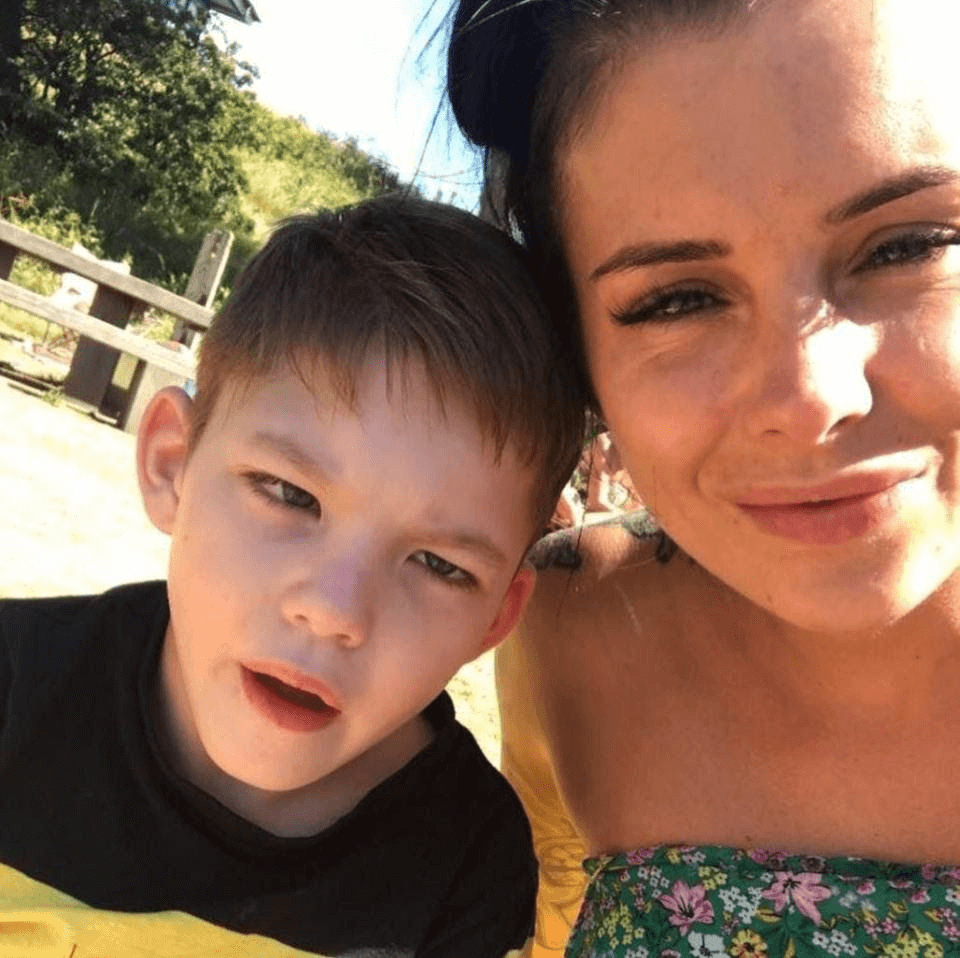 Source: The Sun
Callie is a happy mother of three these days. She admits she lost all lottery money several years after winning it, but she's not sorry about that. Furthermore, Callie is glad her children will understand how the money and the world. Work. That's why she's only buying them gifts for special dates, such as Christmas and birthdays.
However, things took a wrong turn for Callie in 2005. She refused to say if it's losing the money or how her life was at that point, but Callie mixed sleeping pills and paracetamol. Her family figured out what happened and took her to a hospital where she received treatment.
Why Callie Wants the Lottery to Increase the Age Limit?
The UK National Lottery is the only game exempted from the minimum gambling age requirement of having to be at least 18 years to play. For lotto games, the lower limit is 16 years old, and Callie wants to change that.
She claims she won a ton of money too early and was imposed with a huge responsibility. Callie surrounded herself with friends and boyfriends who were gold-diggers. She was always scared of what her family and new partners will think of her.
Callie mentions she now deals with terrible anxiety whenever meeting a new person. That's why she wants the lottery to increase the age restriction – she doesn't want her story to happen to anyone else.
A Mature Approach from Tracey Makin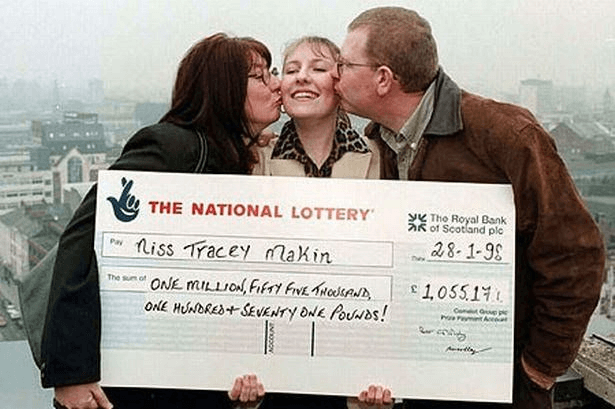 Source: Getty Images
Unlike Callie, another girl who landed a huge win when she was 16 years old had a mature approach. Tracy Makin used the Lucky Dip option on the UK National Lottery to get a randomized combination of numbers on her ticket.
Once she first checked the ticket, Tracey thought she earned only €10. However, after she went to claim the ticket, it turned out the winnings were £1,055,171, which was "a bit higher" than the expected sum.
It was a huge moment for Tracey and her family. Her parents helped her how to manage the winnings. Tracey was working as a supermarket employee at the time, but she took some time off work. Things were better for her and the family from Belfast, Ireland.
Tracey invested most of her winnings in investments to secure a regular profit for the future. Today, the reports indicate Makin has an office job. It has been over two decades since her win in 1998, and she loves looking back at that time.
Final Thoughts
Tracey Makin and Callie Rogers might have been the same age when they won the lottery, but they handled it differently. It seems that Tracey was more mature for those years as she leaned onto family and friends for assistance.
On the other hand, Callie refused the UK National Lottery to provide independent financial advisors. Instead, she ended up spending the money on luxurious items and bad habits like drugs and parties.
The common point in both approaches is that it has been 15-20 years since the two girls won the lottery. Today, they don't have such large funds in their bank accounts, but they both seem to live a happy life.
Are You the Next Lottery Winner?