Millions play the lottery, but only the luckiest ones win jackpots. It's not easy to win large prizes, especially since you are competing against unfavorable odds. That's why you might think about how lotteries get rigged.
Have you ever wondered if there's truth in that statement? Can large lotteries like Powerball and MegaMillions be rigged? Our guide reveals everything related to rigging the lotteries. Keep reading to discover if it is possible and how they could do it!
Are State Lotteries Rigged?
It's hard to even count the exact number of lotteries organized worldwide. Depending on the size, a lotto game could be local, regional, national, or international. In some states, such as the United States and India, you have state lotteries organized in certain jurisdictions.
Players tend to believe small lotteries less than big draws since they believe they are prone to rigging. But if you are playing a licensed state lottery, you shouldn't worry about foul play. Each lotto game keeps a certain portion of ticket sales, so profit is secure. It also needs to have relevant licenses that comply with the local laws. By improving their reputation, lotteries sell more tickets and increase profit. It's in their interest to be transparent, so you shouldn't worry about rigging.
Is MegaMillions Rigged?
Large lotteries like MegaMillions take security seriously. This game requires independent auditors to check the balls and machines. That guarantees all balls are of the same weight and structure.
Only authorized officials can access the drawing equipment. They have the task of checking everything, and preparing a draw takes about three hours. That's quite detailed for a draw that only lasts 60 seconds.
Is the US Powerball Rigged?
Powerball also has a high-security level, but it's understandable since it is the most popular lottery worldwide. The administrators have a careful security protocol they follow before each draw. They start by weighing all balls using gloved hands. The machines used for Powerball get tested before using them for the draw.
And here is another trick – the organizers keep the drums and the balls in a safe. The trick is they put multiple drums in this secure location. Before each session, they select a drum they will use randomly. Security officers monitor this process, and nobody can open the safe without an alert sent to them immediately.
How Are Lottery Numbers Chosen?
Lotteries use a random number generator to draw the numbers. The Multi-State Lottery Corporation for the United States applies the Geiger Counter. It's the device that calculates how radioactive the air is. They translate readings into codes that get divided into two-digit numbers that will be the winning ones.
Powerball uses a physical system with plastic balls. The lottery has two drums with black balls in one and red balls in the other. They get the air into drums, and the balls start moving. A platform from the lower side picks one of the available balls. The same technique applies to both black and red-ball drums.
You could discuss if the ink for two-digit numbers makes those balls heavier than the single-digit ones. But if you look at the drawing statistics, this difference doesn't play a relevant role.
Are Lottery Scratch-Offs Rigged?
It seems that scratchies are the easiest lottery form for rigging. The idea is simple – you scratch the lotto card you bought. If you land the right combination, you qualify for an instant win. Depending on the game, some scratch-offs have impressive jackpots.
But the trick is that only one of the entire ticket series is the winning card. For example, you have 100,000 scratchies and only five big prizes. Who's to guarantee that the lottery executives can't separate those winning tickets apart from those that go to vendors.
Once again, it's all about staying true to licensed providers. Reputable lottery companies wouldn't risk their image, so you can rest assured there will be no controversy.
Some players believe the law of probability can help identify the winning cards. For example, if scratchies sold at the same location aren't winning 20 times in a row, the odds of pulling a prize increases. The problem with this form of rigging is nothing can guarantee the reward would be a large sum. It's similar to a lottery predictor – it's a fun tool, but it can't guarantee you'll win.
Lottery Conspiracy Theory
Lottery companies are trying their best to convince players their games are free from any form of rigging. But despite that, you can find many conspiracy theories for games worldwide. Here are some most frequent claims about how the lottery could be rigged!
Rigging the Quick Pick Feature
A common conspiracy theory is that the Quick Pick system isn't fair. The idea is that this randomizer picks numbers for your ticket. It's a program that a human creates. That human could have modified the code, or hackers could breach the software and adjust it. It's worth noting this is an illegal move, so it's hard to imagine someone having the courage for it. Additionally, you'll find many lottery winners using the Quick Pick feature. It shows it has at least an equal chance to other methods of choosing lottery ticket numbers.
Jackpot Winners Are "Fakes"
This seems to be the most "convincing" conspiracy theory for most people. The idea is simple – the jackpot winners don't exist. The government calls in actors that play that role in front of the public. But the truth is no one gets the grand reward money, and the government is the only one profiting from the game.
Not many people know jackpot winners, which supports this theory, but that's normal. Most people choose to stay anonymous after winning the grand prize. It's hard to believe lottery organizers don't pay the jackpot. They earn enough money by keeping a share of the ticket sales.
They Increase Jackpots to Boost Tax Earnings
Tax rates vary in the country, but most governments impose taxes on lottery winnings. It's why there is a conspiracy theory that large lotteries intentionally increase the jackpot to large sums. They do that by preventing anyone from winning it for a certain number of draws. 
For example, US Powerball has a jackpot that begins at $40 million. If you check our lottery tax calculator, you'll see that taxes in the US are at least 24%. That means around $10 million would be taken by the government. But if the jackpot is $1 billion, they would take $250 million. The conspiracy theorists claim that's why lotto jackpots often get increased to whopping sums.
Location Conspiracies
Dozens of states participate in the multi-state lotteries. However, they don't have an equal rate of jackpot winners. It's nowhere close to being the same, but that's logical. Some states are bigger and have more players, and there are states where lotteries are most popular.
But if you ask conspiracy theorists, the lottery determines the jackpot locations. They have all the statistics on ticket sales, so it's easy to rig which ticket would be the winning one.
Some other theories are popular on the internet, too. Many believe that the mafia is behind most lotteries; others claim that the administrators decide which numbers would be the winning ones, so they can pick from one or multiple jackpot winners. But the truth is there's no room to doubt the fairness of licensed lotteries. They are a profitable industry, and there's no purpose in rigging and ruining the lotto's reputation.
Lottery Security
Major lotteries have ticket sales that surpass billions of dollars. It's only natural these games need to apply a high-security level to protect the lotto's fairness.
There are no exact rules, but most states have guidelines they follow to ensure fair play conditions. Most lotteries have entire departments that focus on complaints. They do a comprehensive analysis and investigate any potential fraud claim. These departments also apply preventative actions to minimize the risk of anything going wrong.
You can check your ticket for the ticket number or code, draw start, QR code, and other details that show it's valid.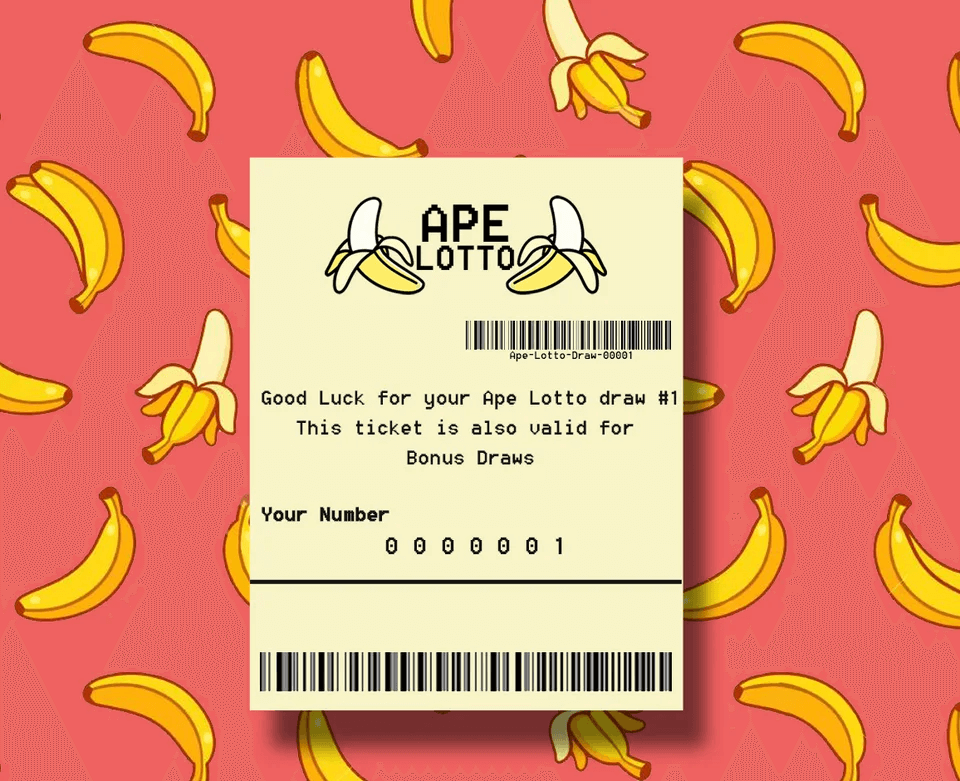 Source: Reddit
Do We Have Some Proof That the Lottery Is Rigged?
There's no compelling evidence that indicates any lottery is rigged. Although there are sporadic cases of tampering with the draws, these are isolated incidents. Nothing shows that there's an organized scam that rigs any lottery.
That being said, we are only talking about licensed lotteries. You shouldn't trust illegal or suspicious websites, offline vendors, or lotto organizers. Check the relevant licenses first and play only those lotteries.
Here are some most common licensing bodies in the industry:
UK Gambling Commission
Malta Gaming Authority
Curacao Gaming Authority
How the Lottery Is Rigged?
The most common belief is that the computerized system makes lotteries easy to rig. Administrators can see the number of tickets sold in real-time. That also includes the place of selling the tickets, and numbers played, etc.
Conspiracy theorists claim the lottery decides when to award the jackpot, but also to whom. This also opens room for picking a lotto winner that will be "fake," and the government would keep the money. These are all theories, and there isn't any proof of rigging a lottery game.
Lottery Rigged Cases
Isolated incidents are possible, and the most famous one is the Hot Lotto game. A security officer was convicted for trying to take $14 million by rigging multiple draws. Eddie Tipton adjusted the code by inserting something similar to a virus. It would generate the winning numbers and erase itself.
Source: Daily Mail
The problem was it would be suspicious if he claimed the prize. In 2010, he sent his best friend to cash the reward. However, the local laws in Iowa don't allow jackpot winners to stay anonymous. It was weird that two attempts to claim the ticket without revealing the identity were noticed. After investigating, the authorities found a video where Tipton purchased the winning ticket. He's not allowed to play as a security officer, and that raised suspicions.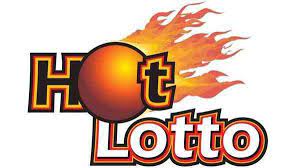 There's also a story about Stefan Mandel, the guy who discovered a formula to ensure he had the prize-winning tickets. The story is interesting but also not possible with today's lottery concepts.
Tips to Avoiding Lottery Scams
We all love the idea of winning the lottery jackpot. Unfortunately, that makes us open to lottery scams. These are most common with internet lotteries, which is why you should read our guide on how to stay safe from online lotto scams.
The crucial tip is not to believe any emails you receive from the lotteries. You should check the sender's address. If it's not the official lottery domain, the email is 100% fake. Also, make sure you stick to reputable online lottery sites. These ensure you'll receive prize payments. And if you want to boost your chances of winning, you can try prayers to win the lottery.
Lottery Associations and How They Work
A lottery association could be an organization in charge of directing and organizing lotto games. These associations establish their set of rules and follow them. That includes the drawing rules, ticket prices, and anything else relevant to organizing a lotto game.
Many lottery associations gather lotto game organizers. These could be World Lottery Association (WLA), European Lotteries (EL), etc. Their goal is to exchange ideas and find ways to improve the game.
Conclusion
If you worry about someone rigging the lottery, there's no room to be scared. Reputable lotteries do their best to ensure maximum security and fair play conditions for all players. These are billion-dollar industries that have huge profits without rigging the game. Many states insist jackpot winners can't stay anonymous to minimize the conspiracy theories about frauds.
It's not an easy task to beat the odds and win a huge jackpot. But the good news is you can rest assured that luck is the only thing that will decide the outcome of the draw. That's why you can pick the desired lottery and purchase tickets today!
Important Note
We already listed the most recommended lottery sites, and you can also get some discounts.
GET 25% OFF for any ticket!
GET 20% OFF your first order,
promo code: LOTTERYNGO
Buy 1 Ticket and
Get 2 Tickets for FREE!
FAQ
Is the lottery really random?
Yes, the games are random. Most lotteries use random number generators. According to the laws of probability, some combinations have worse odds of being the winning ones than others. You can read our lottery number generator guide to understand the importance of a balanced combination better.
Are lotto draws rigged?
No, and the lotteries do their best to keep it that way. Each lottery has a security protocol they follow before every draw. It guarantees that nobody would tamper with drums or balls.
Is it possible that the lottery is rigged?
It's theoretically possible, but there has never been any proof of organized lottery winning. Even if isolated incidents occur, lotteries aren't rigged, and the organizers do their best to keep it that way.
Are lottery quick picks rigged?
The idea of quick picks is to offer a balanced combination by choosing numbers instead of you. Thanks to the random number generator, picking the combination is random. Many jackpot winners used the quick pick option, so it's hard to believe the stories about rigging.
Are Australian lotteries rigged?
No, the Australian lotteries have a long tradition of offering fair games. They are dedicated to maintaining maximum security and ensuring equal chances for any player.