Eurojackpot

Lottery Results & Winning Numbers

Next Draw
Friday, Oct 06, 2023
2


Days

2


Hours

49


Minutes

44


Seconds
Latest

Eurojackpot

Winning Numbers & Jackpots
| | | |
| --- | --- | --- |
| | | |
| | | |
| | | |
| | | |
| | | |
| | | |
| | | |
| | | |
| | | |
| | | |
Eurojackpot

Jackpot Trend
Eurojackpot

Hot & Cold Numbers
Show Results From Last
Draws
Eurojackpot

Quick Pick Numbers

Next Draw
Friday, Oct 06, 2023
2


Days

2


Hours

49


Mins

43


Sec
Eurojackpot Prizes and Odds
European lotteries are known for their classical formats and overwhelming jackpots. That is why they are admired all over the continent and even in other parts of the world. Want to try them as well? So, Eurojackpot with the overall winning odds at 1 in 26 will open the true European gambling market and bring a lot of thrills to you!

| Match | Prize Pool Distribution* | Odds % |
| --- | --- | --- |
| 5 + 2 Euro Numbers | Jackpot (up to €120,000 million) | 1 in 95,344,200 |
| 5 + 1 Euro Number | 8.5% of the prize fund | 1 in 5,959,013 or 0.000017% |
| 5 | 3% of the prize fund | 1 in 3,405,150 or 0.000029% |
| 4 + 2 Euro Numbers | 1% of the prize fund | 1 in 423,752 or 0.00023% |
| 4 + 1 Euro Numbers | 0.9% of the prize fund | 1 in 31,074 or 0.0066% |
| 4 | 0.7% of the prize fund | 1 in 15,134 or 0.007% |
| 3 + 2 Euro Numbers | 0.6% of the prize fund | 1 in 9,631 or 0.001% |
| 2 + 2 Euro Numbers | 3% of the prize fund | 1 in 602 or 0.16% |
| 3 + 1 Euro Number | 3.1% of the prize fund | 1 in 672 or 0.15% |
| 3 | 4.3% of the prize fund | 1 in 344 or 0.29% |
| 1 + 2 Euro Numbers | 7.8% of the prize fund | 1 in 128 or 0.78% |
| 2 + Euro Number | 19.1% of the prize fund | 1 in 42 |
Eurojackpot is a transnational lottery that is well-known among gambling fans in
Europe
. The winning amounts in non-jackpot classes are counted separately in each nation, depending on the number of winners, sales revenue, and other factors. You cannot influence everything, but you can still increase your
winning chances
! Figure out
Eurojackpot odds
and take advantage of the
most effective tips and strategies to win Eurojackpot
.
European lotteries usually don't have any multipliers. However, the simplicity of the game and inspiring prizes make it attractive and popular without add-on options.
Eurojackpot Drawing Schedule
You will have a lot of time to think about how to pick lotto numbers and even read some lottery books. The Eurojackpot game is played on Tuesdays and Fridays in all the participating countries.

|   | Tuesday | Friday |
| --- | --- | --- |
| Draw Time | 09:00 p.m. (Eastern European Time) | 09:00 p.m. (Eastern European Time) |
| Sales Stop | 07:00 p.m. (Eastern European Time) | 07:00 p.m. (Eastern European Time) |
The Biggest Eurojackpot Winners and Jackpots
If you have played American lotteries, you might have noticed that there are two types of jackpots. They are fixed and rolling over with no limit. However, the situation is a bit different when it comes to Eurojackpot. Its first prize also rises if there are no winners, but it has a cap! The upper limit of €120 million was estimated for 2022. There are some happy winners already. You can see the group of lucky five in the table below.

| Country | Winning Amount | Date |
| --- | --- | --- |
| Germany | €107,469,011 | January 31, 2023 |
| Germany | €120,000,000 | November 08, 2022 |
| Denmark | €120,000,000 | July 22, 2022 |
| Germany | €110,213,537 | May 20, 2022 |
| Finland | €90,000,000 | August 23, 2019 |
Wow! You should agree that these amounts are fantastic! Moreover, Eurojackpot prizes are on the list of the
highest lottery jackpots in the world
. Do you want to compete for the grand prize? It's a good goal, and we would be delighted to tell you
how to win the lottery
. Stay with us to learn the game rules and some tips on
what to do when you hit a lotto prize
.
Eurojackpot Rules in Europe
EuroJackpot is a transnational lottery played in 18 European countries. The idea for its creation was offered in 2006, and the authors regarded it as a competitor to EuroMillions, another European lottery that became successful with its fantastic jackpots. So, in 2011, Germany, Finland, Denmark, the Netherlands, and Italy met to negotiate the new lottery. The further highlights of this story are:
2012—the first EuroJackpot draw takes place on March 23. Estonia and Spain join the lottery.
2014—the Czech Republic and Hungary become participants. The Euro Number with the 2/10 matrix is introduced.
2015—Slovakia is among the players.
2017—Poland is in the club as well.
2022—The Euro Number is picked from the barrel of 10 balls. The jackpot takes on the €120 million cap.
The current rules of the game took effect on March 22, 2022. Here they are:
All the players must be no younger than 18 years old.
Eurojackpot is played with two number barrels. The five main balls are picked from the set of 50 balls, while the two Euro Numbers are taken from the range of 12 balls. That means you are free to use different lottery strategies to find your winning way!
There are no multipliers or add-on options for the game.
The Eurojackpot top prize grows until it hits the cap mentioned above.
The amounts of non-jackpot prizes are counted in each country separately. The average payouts range from €700,000 to €10.
Yes, you can play Eurojackpot online! Visit any online lottery site from the list we recommend to you to purchase a ticket and strive for the prize.
European lotteries are among the simplest to play, so take a few easy steps to your triumph:
Have a game slip ready for completion. That can be a traditional paper playslip or a virtual one if you play online. You may read how to play lotteries on the Internet in advance.
Pick five numbers out of the 50-ball barrel. If you are confused, learn more about the Pick 5 strategy or ask for help with our lottery number generator. Also, we recommend analyzing lottery combinations and remembering the most common winning numbers.
Pick two numbers ranging between 1 and 12. The lottery predictions and six luckiest lottery numbers will come in handy.
Check your ticket carefully.
Get your ticket paid and follow the results!
The winning numbers are usually shown right on the main page of the Eurojackpot official website. If it is unavailable for some reason, you can check the results here. We follow the latest news and collect lottery statistics to share valuable information with you. Also, you can watch the live Eurojackpot drawing on our site. So, welcome!
Eurojackpot Payout and Taxes
The claiming periods for Eurojackpot prizes may differ depending on local laws and regulations in the participating states. Usually, the winnings must be collected within 60 days. As for the ways of lottery prize claiming, there are some variations as well, but the general order is shown in the table below.

| Prize Amount | How Can I Claim my Eurojackpot prize |
| --- | --- |
| Around €500 | These amounts are usually collected from the local authorized retailer. |
| €500-€2,500 approximately | Your prize can be claimed only at the retailer where the ticket was purchased. |
| €2,500-€10,500 approximately | You can collect this amount from any participating retailer that can offer the payment method that is most convenient to you. |
| €10,500 and over | Large prizes must be picked up by an official representative of the lottery or at a local Eurojackpot branch. In this case, you must provide a valid photo ID and your tax code. |
| Online Winnings | The prizes under €10,500 or something like that are deposited right into the player's account. Bigger amounts are claimed in person only. |
Good news for some European gamblers: the winners from 11 participating countries are free from taxation!
However, the residents of Italy, Spain, Croatia, Hungary, the Netherlands, Slovenia, and Poland receive the payouts after some tax withdrawals. To learn more about that, consult a
lottery lawyer
or contact the local customer service in the country where you play.
Things to Know About Eurojackpot in Europe
The Eurojackpot ticket will cost you just €2.
You can collect your winnings only in the country where your ticket was purchased.
The lottery taxes are withdrawn in seven participating countries.
You can get your jackpot prize as a lump sum or in 30 installments. However, online winnings are paid out as a lump sum only.
There was a period when the maximum Eurojackpot top prize was paid to the next-tier winner if the jackpot hadn't been hit 12 times. This rule was eliminated in 2013.
The audience of Eurojackpot is about 300 million, which is more than the audience of the EuroMillions lottery with its 217 million.
The Eurojackpot draws are held in Helsinki, but the tickets are evaluated in Denmark and Germany.
You can mark several lines on the same playslip or just enter up to five consecutive plays and have two weeks of thrills without purchasing tickets before every game.
Advertisement
Note: The lottery results on Lottery n' Go are not official. When playing the lottery, it is always advisable to verify your results with an official lottery agent before taking any further action. This is to ensure that you have correctly interpreted the results and that you are not about to make any rash decisions based on incorrect information.
We're doing our best to provide updated results every 1h. If you found any mistake, please report here.
Buy Eurojackpot Europe Tickets Online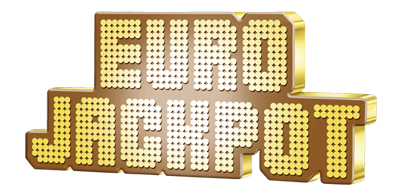 EuroJackpot Review
EuroJackpot is a relatively new lottery that has quickly become a favorite of millions of players. Although it is a European lottery, players from other parts of the world are also playing it. The secret of its popularity lies in tempting prizes, decent odds, and affordability. Our EuroJackpot review focuses on all crucial details related to this game and explains why and how to play it.
When Did EuroJackpot Start?
The initiation of this lottery was inspired by EuroMillions, another European lottery with attractive prizes. The discussion had started in 2006, but it wasn't until 2011 when the participating countries finalized an agreement to organize EuroJackpot. At that moment, Germany, the Netherlands, Finland, Slovenia, Estonia, and Denmark were the only participants.
EuroJackpot officially started on March 23, 2012, which is the date of the first drawing. Other European countries noticed the potential of the new lottery quickly. Spain and Italy joined soon after the first drawing, and today, a total of 18 countries participates in organizing this game.
It is interesting to note that EuroJackpot was a direct response to EuroMillions. Although both lotteries are European-based, the list of participating countries is entirely different. Only Spain participates in both lotteries.
EuroJackpot Rules – How to Play
If you want to play EuroJackpot, you will need to purchase a ticket. Its default price is set to €2, but please note it might vary depending on the vendor and the country. However, the price difference shouldn't be too different from the default price.
EuroJackpot is a two-drum lottery with very tempting prizes. The first drum contains main numbers and includes 50 balls marked with numbers from 1 to 50. During each drawing, five of these balls are pulled from the drum, and your task is to guess the right numbers.
Apart from this, you also have a second drum that contains 10 Euro numbers. These balls are marked with numbers from 1 to 10, and the hosts draw two balls per session. Once again, your task is to guess the winning numbers.
It is crucial to mention that these are separate drums, which means you can see the same numbers drawn from main and Euro drums. For the main prize, you need to guess all seven numbers correctly. That includes 5+2 combination – five numbers from the main drum, and two more from the Euro drawing.
EuroJackpot is a transitional lottery, which means that jackpot increases if no one wins it. The main prize always starts at €10 million. If no participant guesses all seven numbers correctly, the jackpot increases for the next round until it reaches the €90 million cap. At that point, jackpot requirements are reduced to the second paying tier or the closest match.
For example, let's say that the jackpot reached the €90 million target for the current session. During the session, nobody guesses the 5+2 combination right. However, there are three winners of the 5+1 combination, which is the second paying tier. Those three participants will split the jackpot. It is a user-friendly system that increases the chances of winning the main prize. Further, you can follow the greatest tips on how to win the lottery, to get one step closer to the jackpot.
Every time someone receives the grand prize, the jackpot pool resets and begins at €10 million for the next round.
Who Can Play EuroJackpot?
According to the information on the official website, a total of 18 European countries participates in organizing EuroJackpot. The list includes Hungary, Czech Republic, Spain, Slovenia, Sweden, Norway, Lithuania, Latvia, Iceland, the Netherlands, Finland, Italy, Germany, Estonia, Denmark, Croatia, Poland, and Slovakia.
Lottery tickets are available to purchase in those countries. The only limitations that you need to meet are age requirements, which implies there are no nationality restrictions when buying the tickets. Please note that the age restrictions might vary from one country to another.
When Is the Drawing Time for EuroJackpot?
EuroJackpot only has a single drawing every week. You have the chance to win prizes every Friday at 9 PM EET (8 PM CET). All drawing sessions take part in Helsinki, Finland, and the final confirmation of the results comes quickly after the draw. You can also check out the results online soon after the session is completed.
As for the deadline for purchasing tickets, it is set to one hour before the drawing. That means you can buy tickets for every session until Friday at 8 PM EET (7 PM CET).
Where Can You Buy EuroJackpot Tickets?
You have two ways of purchasing EuroJackpot tickets – online and offline. If you are from one of the eligible countries, you can visit a local vendor to purchase a ticket. Please note that some countries might offer both state and private operators. However, in some locations, private operators might be restricted. The list includes Italy, Iceland, and Slovenia, and you should be careful if purchasing a ticket via a non-state vendor in these locations.
Apart from purchasing tickets offline, you can also buy it online. It is an easy way to participate in a lottery without even leaving your home. It is also convenient if you don't have much time left until the drawing, and you want to purchase tickets.
If you want to play EuroJackpot right away, please click on the "Play" button below to select one of our trusted providers for purchasing tickets. Alternatively, feel free to choose another provider from this list.
What Time Can You Buy EuroJackpot Tickets Until?
The time you have to buy the EuroJackpot tickets depends on the country you are purchasing your ticket. The ticket sales close at different times in different countries. Some countries have the deadline five hours before the draw. We recommend you quickly find the ticket sales deadline time so you can plan ahead. If you are playing online, it depends on the country your lottery provider is purchasing the ticket from – so it is advisable to confirm from your lottery provider.
You can avoid the last-minute rush for tickets by buying your EuroJackpot early enough. The table below shows the deadline time for ticket sales in the different countries.
| Ticket Sales Deadline | Country |
| --- | --- |
| 18:00 CET | Slovakia, Slovenia |
| 18:55 CET | The Netherlands |
| 19:00 CET | Czech Republic, Denmark, Germany, Hungary, Norway, Poland, Spain, Sweden |
| 19:30 CET | Croatia, Italy, Lithuania |
| 20:00 EET | Estonia, Finland |
| 17:00 GMT | Iceland |
| 19:35 EET | Latvia |
| 19:30 EET | Lithuania |
What Are the Odds of Winning a Jackpot?
You have many chances of winning at EuroJackpot because the game offers twelve prize tiers. Many of them offer tempting prizes that are at least 50 times bigger than the ticket cost.
The most tempting award is the jackpot, which is set to at least €10 million. The great thing about this prize is that you have 1:95 million chances of winning it. It still takes a lot of luck, but the odds are far better than MegaMillions with 1:302 million and US Powerball with 1:292 million chances for winning the grand prize.
You will need to guess all the numbers correctly to win the jackpot, which means seven numbers (five from the main drum, and two more from the Euro drum). The next most tempting prize requires guessing six balls correctly (5+1). The second-tier reward is often close to €1 million, which also makes it very tempting. The lowest prize tier gets you €8 – €10, and you have decent odds of winning that reward.
The best way of explaining the chances of winning at EuroJackpot is the following table. Take a look at the odds calculated depending on the prize tier:
| | | |
| --- | --- | --- |
| Prize | Odds of Winning | How to Win It (Main + Euro Numbers) |
| Jackpot | 1: 95,344,200 | 5 + 2 |
| €822,339 | 1: 5,959,012 | 5 + 1 |
| €123,061 | 1: 3,405,150 | 5 |
| €4,276 | 1: 423,752 | 4 + 2 |
| €238 | 1: 26,485 | 4 + 1 |
| €111 | 1: 15,124 | 4 |
| €58 | 1: 9,632 | 3 + 2 |
| €19 | 1: 672 | 3 + 1 |
| €15 | 1: 602 | 2 + 2 |
| €19 | 1: 344 | 3 |
| €8 | 1: 128 | 1 + 2 |
| €10 | 1: 42 | 2 + 1 |
Please note that the winning sums can vary, and these are only estimated amounts.
The Biggest Prizes in the History of EuroJackpot
The statistics indicate that the luckiest countries that participate in EuroJackpot are Finland and Germany. Nine out of the ten biggest jackpots in the history of the game went to these countries. That might have more to do with the popularity of the game in these locations than with luck, but it is still an interesting fact.
The biggest prize in the history of EuroJackpot was given to a player from Finland in August in 2019. The lucky participant won €90 million. The biggest jackpot was also given on three other occasions. In 2015, it went to a player who purchased a ticket in the Czech Republic, and that is the only one from the top ten prizes that didn't go to Finland or Germany. Apart from 2015, the two biggest jackpot sums were also drawn in 2016 and 2018.
The biggest split reward was given in May 2019 when two tickets from Germany and Poland split €45 million. In 2017, five winners had the luck of guessing the right number combination and splitting €18 million.
What Are Your Payout Options If You Win at EuroJackpot?
If you have the luck of winning a jackpot in this game, you can pick one out of two payment options. The first one is to receive the entire sum at once, which is known as a lump-sum payment. The alternative is to pick annuity payments over the specified number of years (not publicly disclosed). You can also check out how long after winning the lottery do you get the money.
Your choice depends on two factors – the first one is the tax in the winning country, and the second is your cash management skills. You've probably heard stories about jackpot winners who went broke after a couple of years. People are not used to having that much cash in their possession, which often leads to wrong decisions and losing the entire sum quickly. That is why it might be smart to split the entire amount across annuity payments.
Taxes might also be different depending on the option you choose. For example, some countries charge large taxes on big sums. By choosing small payments over a prolonged period, you can pay less tax, which means more money for you.
You need to go to lottery headquarters, or licensed offices that are responsible for issuing jackpot and other large prizes. However, for smaller rewards, you can also visit the local vendor where you bought the ticket and get paid there.
Are EuroJackpot Winnings Subject to Taxes?
EuroJackpot is a highly reputable and prestigious game, which means that the law of the participating countries is always followed. That is why winnings are subject to taxes, but the good news is that taxes are only applicable in seven countries participating in the lottery. If you purchase a ticket in Sweden, Slovakia, Norway, Lithuania, Latvia, Iceland, Germany, Finland, Estonia, Denmark, or the Czech Republic, you don't have to pay a tax on your winnings.
However, the other seven participating countries will charge taxes that vary in percentage. The highest tax is in Croatia (30%), and the lowest one in Italy (6%). If you play from countries that are not participating in organizing the lottery, you won't be charged when your reward is issued. However, you may be subject to taxes in your own country.
EuroJackpot FAQ
How many players play EuroJackpot?
The number varies depending on the week, but the statistics indicate that there are usually between 250 and 300 million players participating in a session. A large number of bought tickets is another indicator that this is a reputable and prestigious game.
Can I watch the EuroJackpot drawing live?
Yes, you can watch each drawing session live on TV in 16 countries. Soon after the draw is completed, you can also watch it on YouTube, and check results at reputable online lottery vendors.
What is the deadline for claiming EuroJackpot prizes?
The deadline varies from one country to another. However, it is set to 180 days from the drawing to claim the prize. That means you have around six months to claim your reward. If you are playing online and win small rewards, winnings might be automatically credited to your account.
What are the most frequently drawn numbers in EuroJackpot?
According to the statics on the official website, the hottest numbers are 18, 19, 35, 40, and 49. On the other hand, the coldest numbers are 2, 27, 36, 48, and 50. That is for the main drum, and the hottest balls for the Euro drum are 5, 8, and 3.
EuroJackpot – Final Thoughts
EuroJackpot is one of the most popular European lotteries, and for a good reason. Eighteen countries participate in organizing the lottery, which is a guarantee that your winnings will be paid each time. The game doesn't have any restrictions for participants, except that you need to be of legal age. If you want to experience the thrill of playing for a life-changing grand prize, the EuroJackpot lottery is a game that you should try!