There's nothing like reading a good book. Fiction fans enjoy history, epic, and other novels. Others prefer reading books about self-improvement in different areas. That's where you combine the enjoyment of reading something with gaining useful knowledge.
If you are a fan of playing the lottery, you are probably dreaming about winning it. So, how about getting some insights from books written by professionals? That information could get you a step closer to landing the desired prizes.
Our guide gathered the best books on how to win the lottery in a single location. We'll cover everything from lottery systems to mantras and affirmations that could boost your odds. If you are ready, let's check out the list of top books currently available in the market.
Why Should You Read Lottery Books?
Should you really go through the hassle of reading lottery books? This hobby can deliver multiple benefits.
These are the main advantages readers could expect:
Learn about different strategies – many books hide information about different playing styles and methods to choose winning combinations. It can help you to find the tactics that fit your preference best.
Discover essential tips – book authors are often experts with years of experience of playing the lottery. They can offer some critical tips that you can use when assembling your tickets.
The importance of mathematics – the odds and probability play a huge role in the game of lottery. Books can reveal information about how mathematics and statistics affect the lotto's outcome.
Does Reading a Book on How to Win the Lottery Guarantee Winning?
Before we start with the actual list of books, let's clarify one thing. Nothing can guarantee that you'll win the lottery, especially jackpots and other large prizes.
You can analyze different methods to find ones that fit your playing style. Many tips and number generators can help you to come up with a balanced combination. It's possible to identify different approaches. However, it all depends on your personal luck at the given moment.
1. Lottery Winning Systems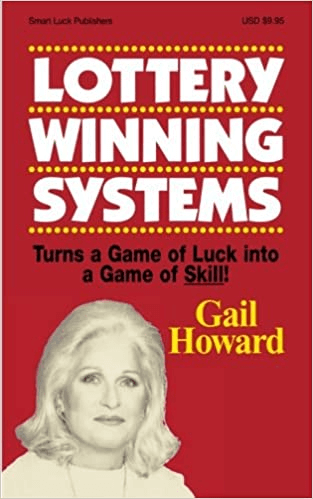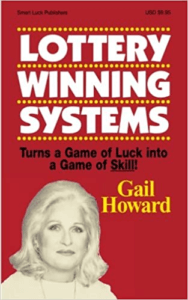 This is another book written by Gail Howard. The difference to the previous one is that this is a short and concise guide. As the name indicates, it focuses on the lottery winning systems. It explains the basics about the methods used by Gail Howard to play the lottery.
Lottery Winning Systems is a book that offers 64 pages focused on the Balanced Wheel methods developed by the author. According to the website information, this approach yielded many multi-million dollar jackpots.
It's interesting to note the book has already achieved its 5th edition. That means it kept its popularity throughout the years. The systems described in the book offer great variety. Whether you are a beginner or advanced player, you'll find an approach that suits you.
2. Lotto Dominator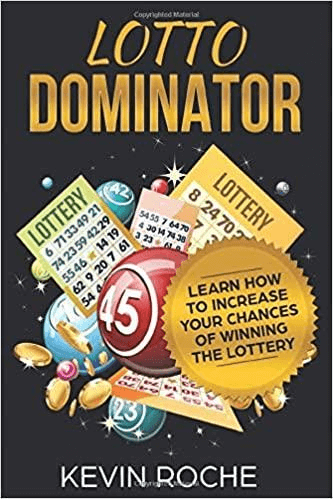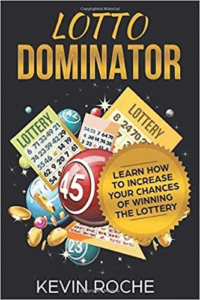 The next on our list is the Lotto Dominator, which we reviewed in a special article. We could describe this book as the most controversial lottery title in the market. 
If you check the book description, you'll find that the author is Richard Lustig. He's one of the most famous lottery winners because he won the grand prize seven times. The largest reward was $842K on Florida Mega Money.
While this lottery winner is legit, there's no proof he's the author of the Lotto Dominator. The book has an introduction allegedly written by Lustig. However, there was never a clear confirmation of that. If you'd still like to try it, you can find the book available online for free. All you should do is click on the link below to read the entire content.
Lotto Dominator contains 24 chapters plus bonus tips and strategies. The content isn't that advanced, and the majority contains basic tips. For example, you'll read about the reasons against using Quick Picks, and why you should join a syndicate. While it could provide more information, it's still worth reading, especially since it's free.
3. 300 Winning Lottery Affirmations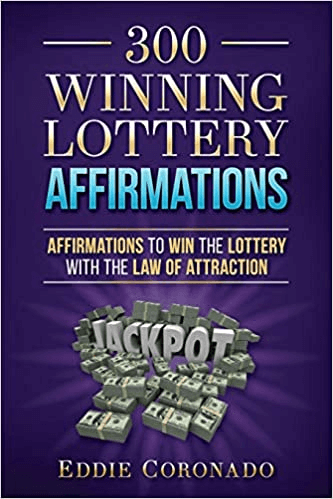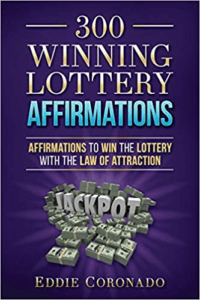 Eddie Coronado is the author of 300 Winning Lottery Affirmations. Unlike other books that offer tips on lotto strategies, this title focuses on a different approach. The idea is that positive thinking and utilizing affirmations can give you the winning edge when playing.
The author focuses on taking advantage of the Law of Attraction. If you want to win the lotto prizes, you have to adjust your expectations and beliefs. That way, you can attract the rewards and good luck when playing the lottery.
The fantastic thing about 300 Winning Affirmations is that the benefits of reading this book go beyond the lottery. You can use the power of positive mantras in your entire life. That means you can improve your career, social relationships, and personal areas of your life.
You can find the book in audio and Kindle versions. The former is particularly convenient, especially if you want to listen to it on the go.
4. Learn How to Increase Your Chances of Winning the Lottery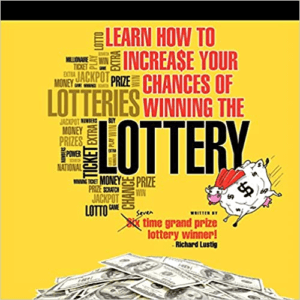 The content is important, but we also had to notice the amazing visual presentation. It's the obvious thing that's noticeable as soon as you take the book in your hands. Learn How to Increase Your Chances of Winning the Lottery is a title in an A5 format. It's a notebook-sized book that's easy to read on the go. If you don't feel like ordering the paperback version, the product is also available as an audiobook.
Richard Lustig is the author of this title. The approach focuses on what you should and shouldn't do when playing the lottery. The creator believes both are equally important. Another critical thing to note is that you can use these tips in any game. Whether it's a large lotto like Eurojackpot, or a small game like Texas Two-Step, the book offers useful information on how to design a ticket.
5. Winning The Lottery: The "How to Win the Lottery" Manual where Mathematics Meets Common Sense
Greg Nelson might have created the most unique lottery book in the market. The title focuses on utilizing mathematics to increase your odds of winning the lotto. Now, you might be afraid of the word mathematics. Although the book utilizes advanced calculations, the author presented them in a concise and understandable way.
The idea comes down to this – you use particular dates, words, and numbers. As a result, you come up with a ticket selection that has the best chances of landing you lotto prizes. It's nice to see that the author doesn't talk about millions. Instead, he says that this system can land rewards from $100-$15K. It will depend on the game you are playing, and the amount of luck you are having.
The Manual Where Mathematics Meets Common Sense isn't that long. It only spreads throughout 26 pages, but they are well-written and concise. The creator offers paperback and Kindle versions. You'll also receive a PDF copy of the book when you order it. That will help when analyzing technical explanations. If you enjoy math and all its uniqueness, you'll love this title!
6. Raven's Lucky Numbers Dream Book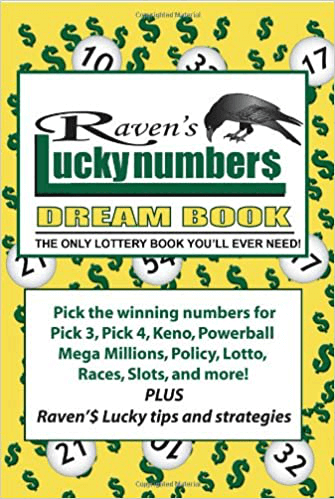 The author uses an interesting pseudonym Raven Willowmagic, so we don't know his real name. However, that doesn't decrease the value of this fantastic book. If you believe in dreams, do you think they could help you to win the lottery? This title is perfect for those who think the dreams can tell them their winning lotto numbers.
Raven's Lucky Numbers Dream Book contains a detailed guide on what a particular dream means, and what numbers you should choose. But that's not where this book stops. You'll also discover the numbers based on names for females and males, details about gemstones, flowers, and even zodiac signs. If zodiac is your cup of tea, you can check out the horoscope lucky numbers for each sign on our site,
The book is only available in paperback edition, but it's price offers a great value for money.
7. How to Win the Lottery with the Law of Attraction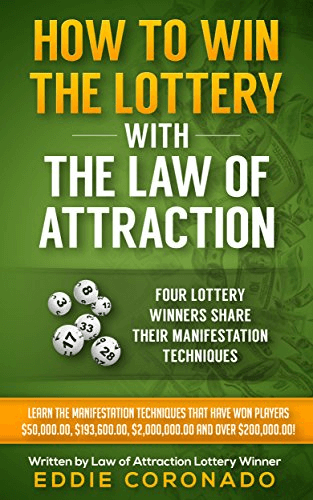 This is another book from the author of the lottery affirmations. Eddie Coronado secured an affordable price for both paperback and Kindle editions. In this book, he shares the experience and knowledge received from talking with four different lottery winners.
The author presents how the people who won the lotto used the laws of attraction to attract the prizes in their direction. That includes metaphysical exercises and manifestation techniques. And these methods work for attracting small prizes and large rewards equally. Additionally, you can use a slightly modified approach to gain success in life.
The title includes four different subsections:
Exploring the manifestation tools like expectation, visualization, and gratitude.
Focusing on the specific techniques that the existing lottery winners used.
A section that covers the most frequently asked questions about the law of attraction.
A list of useful suggestions and tips that can be implemented in the daily plan.
8. Secrets of Winning Lotto & Lottery: Strategy Tool to Win Millions of Dollars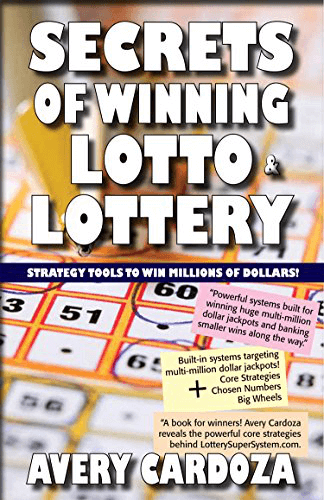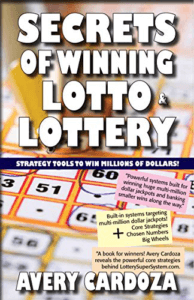 Another author who made a decent attempt in writing a book on how to win the lottery is Avery Cardoza. His e-book is available on Kindle, and you can also order a paperback version. The prices are similar, so it's all about your personal preference.
The Secrets of Winning Lotto & Lottery is a simple guide for those who want to try to play the lotto. The creator is the developer of the Super System that proved helpful when playing these games. The book focuses on utilizing cold and hot numbers, and other details that could enhance your jackpot-winning odds by a 100 times. That's what the author claims in the product description.
You'll find that this book has 126 pages. It's quite comprehensive, and you'll learn about things like regression analysis. Additionally, you'll discover more about Pick-3 and Pick-4 systems, as well as other potential strategies to use when playing.
9. Lottery Master Guide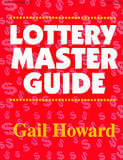 Gail Howard was among the first players to design a science-based lottery strategy. Her first systems were made during the 1980s, and remained popular today. Although she is the author of many books, Lottery Master Guide is among the readers' favorites. That's because it contains extremely detailed information about lotto strategies.
Here is an overview of what you can expect from this book:
How to use an approach of not buying a lot of tickets, but still improving your winning odds.
Tactics from defining a science-based approach to improve your odds of landing lotto prizes.
Is it possible to identify a lotto number that will soon enter a losing streak?
Identify the "cold" numbers that will be the best fit for your ticket.
A strategy of reducing a 49-number pot to a 39-number one. Therefore, you'll eliminate ten numbers from the mix and improve your odds.
Lottery Master Guide has over 180 pages, which makes it one of the most comprehensive lotto books on the market. That indicates you'll have plenty of information available in a single location.
10. How to Win Lotteries, Sweepstakes, and Contests in the 21st Century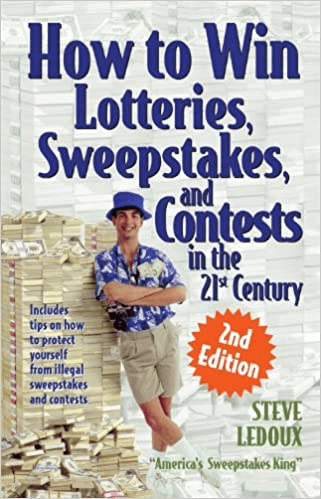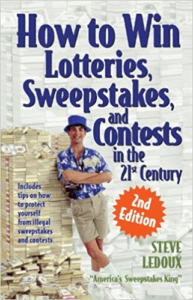 Although this book was written more than 15 years ago, it's still active and popular among the readers. Furthermore, How to Win Lotteries, Sweepstakes, and Contests now even has a second edition since it sold over 75,000 copies.
The beauty of this guide is that it doesn't only focus on the lotto. It also speaks about sweepstakes and other contests that you can take part in offline and online. That makes it an all-around guide to participating in competitions where you could win prizes.
Here is what you'll discover in this book:
Factors to consider when choosing a suitable lottery from a wide range of games offered.
Secrets to identifying a lotto game and contests to avoid.
Strategies on how to boost your odds when assembling a lottery ticket.
A guide on what you can do after winning the lottery.
11. The Jackpot Lottery Companion: An Independent Strategist's Guide for Playing Powerball: Pick 5: 01 – 69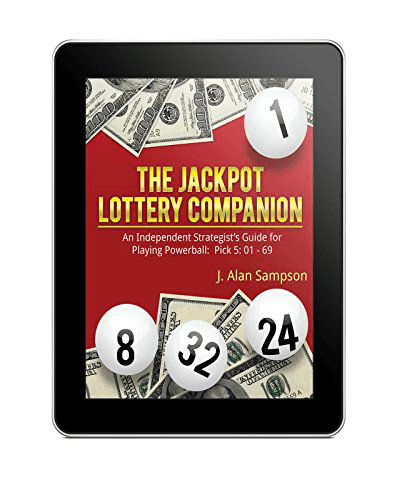 The Jackpot Lottery Companion is a guide dedicated to a particular game. If you love playing Powerball, you'll appreciate this guide. It offers a Pick 5 strategy for the concept used in this lotto. We know that PB prizes are among the largest jackpots in lottery history, so this book is worth trying.
You'll learn about first-digit combinations, as well as why you could play sequential, all even or odd numbers, etc. The book offers an informative glossary and tutorials. You'll find plenty of fantastic information across over 230 pages.
12. Beat the Odds in the Lottery: How a Pro FOREX Trader also Plays & Wins the Lottery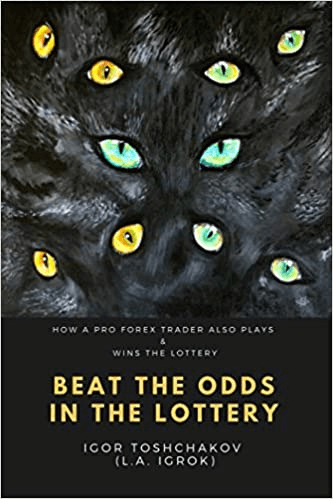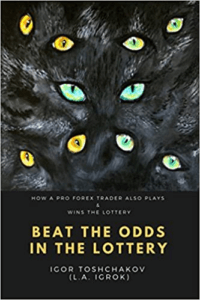 The author of this book is Igor R. Toshchakov. His name might not mean a lot, but he is a professional trader, fund manager, and even a gambler. That makes him experienced in games of chance, and that's where the lottery fits.
Toshchakov makes a complicated system simple. He utilized statistics and math to deliver a system that doesn't require advanced knowledge to be used in practice. Even if you are a lotto newbie, you'll appreciate the methods recommended by the author. They are simple to apply and could guarantee a lot of fun while playing.
FAQ About the Best Books on How to Win the Lottery
Can I find free books on winning the lottery?
Yes, it's possible to find free books online. However, they often only contain limited information about the lottery. It's much better to rely on guides and other useful resources, such as ones provided in our blog.
Is it better to purchase paperback versions or ebooks?
This comes down to your preference. Some love to take the book with them in their bag and read it the old-fashioned way. Others prefer using modern gadgets and ebooks. The latter version could be cheaper, but the price difference is often negligible.
Can I combine books with lottery software and other tools?
You are welcome to combine all resources when assembling your tickets. Don't hesitate to use lotto software to help you identify the numbers for the system you designed by using that lottery book. It's all about having fun and trying to discover a potentially winning combination.
Final Thoughts
Lottery books are another way to add dynamics to playing the lottery. You can use these sources to discover tips, systems, and other details related to lotto games. It's possible to buy paperback versions, and there's an even bigger variety of books available online. We hope that this guide helped you find your favorite titles. Don't hesitate to give them a shot and improve your knowledge about the lottery!